Did you catch that? A review of Dababy
Rapper Dababy was born Jonathan Kirk in 1991 in Ohio, even though he grew up in North Carolina.
He grew up listening to the mainstream rappers at the time such as Nas, Tupac and Notorious B.I.G. . He is now currently on tour for his recent album that just dropped.
"A lot of people just want to hear the beat," said Kirk in an interview with Genius, an online platform for upcoming artists.
In his song "Suge," Kirk compared himself to Marion Hugh "Suge" Knight. Jr who became the CEO of Death Row Records at the age of 26 in 2017. Kirk founded his own record label, "Billion Dollar Baby." 
"I feel like if Dababy rapped about other matters instead of partying, drinking, and being with different women every night, his fans would listen to the matters that he's trying to tell us about," Tamia Lewis said.
Kirk went into the fact that when he listens to other performers such as Kendrick Lamar and J Cole. He understands what they are trying to say.
"Dababy gives off more of a trap feeling, he wants the people that listen to his music to have a good time. He's not giving them the truth behind his life and how he made it there," Vashon Riggins said.
People get different things out of listening to rap music. 
"I feel like if Dababy rapped about more serious matters his fans won't take him seriously. They want to listen to music that would get them hip and in a good mood," Christopher Walls said.
About the Writer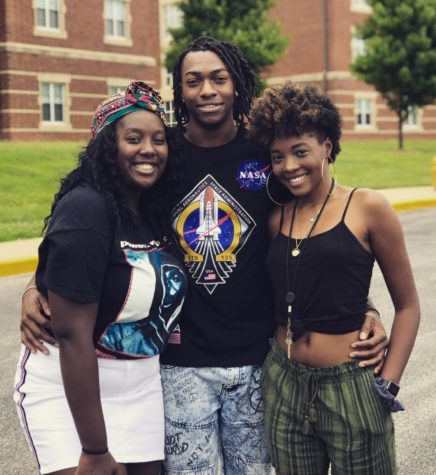 Tayonna Henderson, Reporter
I'm Tayonna, and I'm the one on the left in this picture. This is my first year on the online news staff. I've been taking photos for the last five years,...