Wentzville School Board Revises 2020-2021 School Year Calendar
The Wentzville School Board has approved a calendar change for the 2020-2021 school year to comply with a new law signed in July by Missouri Governor Mike Parson which pushes back the earliest possible start date for Missouri schools by four days.
The law removed the provision which previously allowed districts to start earlier than the otherwise lawful earliest start date, as long as they announced the decision publicly. This change forces the Wentzville School District, and many others who took advantage of that provision, to move their starting date back over a week.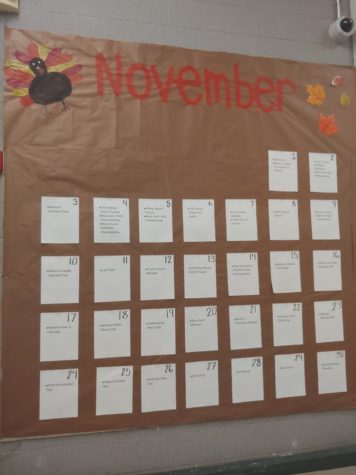 "I appreciate the longer summer. It means I get to actually enjoy the summer weather for longer before I have to start going back to school," freshman Gabe Paiva said.
The start day for the 2020-2021 school year will be August 24, in lieu of August 13. The end of the school year will be June 3 instead of May 26, as it was on the original 20-21 calendar approved in February.
"We already go longer than other school districts in Missouri, so I do not think that that was the best way to solve the problem," junior Madelyn Ratcliffe said.
The maximum number of snow days able to be made up for at the end of the year was also increased from 10 to 11. Finals for first semester will now be held on January 14 and 15, instead of prior to winter break.
"I knew it was coming.  There are a minimum number of days the district must have, they have to go somewhere.  That being said, I believe there are solutions that could keep us out of June, but some would not be popular," industrial technology teacher Richard Brown said.
The new law was written to increase tourism by allowing students to work longer at tourist attractions in the state, and allow families more time to go on vacation before the end of the summer break, according to the St. Louis Post Dispatch. The new law did not have any provision, though, that prevented districts simply shifting the days from the beginning of the year to the end, as the Wentzville School District has done, nor did it establish a date districts may not be in school after.
"I feel like there is a reason that law was put into place, and it is counterintuitive to just put them at the beginning of the summer instead of the end," Ratcliffe said.
When polled, a plurality of Timberland faculty and students said they did not like the calendar changes, with 44.6% disliking it. Contrarily, 42.9% of faculty and students said they approved of the new calendar changes, and 12.5% did not have an opinion.