Democrats Make Notable Gains in November General Elections
Democrats made substantial gains in elections on November 5, flipping the governorship of Kentucky, and flipping a house seat in a special election for the Missouri General Assembly. The elections were viewed, by many, as potentially demonstrating the likelihood of republican success, and President Donald Trump winning a second term, in 2020.
Kentucky voted overwhelmingly for Trump in the 2016 presidential election, though oftentimes elects democrats to state and local offices. During the gubernatorial election, the state attorney general, democratic gubernatorial candidate Andy Besheer beat incumbent governor Matt Bevin in a close race. Bevin, who is considered one of the most unpopular governors in the country, contested the results claiming unspecified voter fraud, but retracted the allegations and conceded the race on November 14 after a recanvassing of votes, according to the New York Times.
"While he has made great progress on fixing the national debt and immigration policies, there is too much controversy for re-election to be a likely outcome. The possibility is still there, but the election we had in 2016 was more a choice between two awful decisions," senior Cody Robinson said.
Democrats in Missouri flipped house district 99 blue in the special election, filling the seat which was left vacant after the resignation of former representative Jean Evans, who resigned to become leader of the Missouri Republican Party. Districts 22 and 36 which were left vacant by former minority whip Brandon Ellington and former house assistant minority floor leader DaRon McGee, were also resecured by the democrats.
"[Trump likely will not win in 2020,] because I feel as if a lot of people dislike him and the choices he makes, therefore I feel as if we get someone new in office, change may be for the best," senior Krista Maki said.
Also in Virginia, both houses of the state legislature were successfully flipped by the democrats, a state of affairs not seen in Virginia for over two decades. The democratic party already has control of the state's executive, where governor Ralph Northam has been in office since last year.
The Democrats in Virginia are expected to implement numerous policies that had previously been blocked by the republican legislature, including healthcare reform and gun reform, which Northam attempted to push for in June after the May 31 massacre that saw 12 people killed on Virginia Beach. The issue of the Charlottesville monuments are also expected to resurface, with Northam having stated he would sign a bill to remove the statues should such legislation come to his desk.
"I think that [Trump] will probably be reelected, because a lot of people believe that he has changed this country and done more good for it in this short amount of time that he has been president than a lot of other people may be able to do," sophomore Peyton Stoddard said.
About the Writer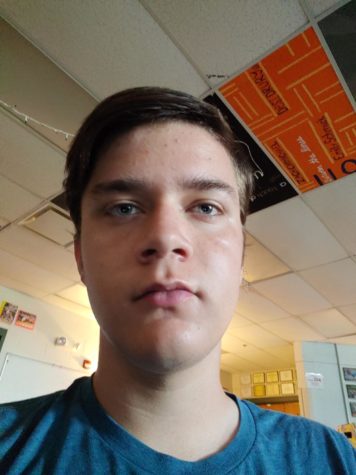 Patrick Kissel, Reporter
Hello, I'm Patrick Kissel. I'm a second year reporter on Wolfs Howl, and I took intro to journalism freshman year. I am a junior at Timberland. Outside...