Wildfires Rage Throughout California
Multiple wildfires are raging in California resulting in over 50,000 people placed under mandatory evacuation orders. Power in some areas was also deliberately cut to prevent further wildfires, as firefighters continue to fight to get the fires contained.
"Climate change could be responsible for the increase in fires, because it alters the weather in an area which could lead to more incidences of drought, and that in turn could lead to a fire spreading easily through dry forest. Warmer temperatures could also lead to more insects parasitizing trees which could lead to more dead timber, and thus more fuel for a fire," science teacher David Spak said.
Two fires have been burning in northern and southern California since October, with the fires in the northern part of the state near the town of Geyserville burning at least 49 homes, and prompting over 2,000 people to be ordered to evacuate, according to CNBC. An additional 50,000 people were ordered to evacuate in and around Santa Clarita county near Los Angeles after another fire sparked near the city, where at least six homes have been burned.
"[The fires] are crazy but something we'll continue to see as a result of climate change and inaction toward it," science teacher Tyler Roe said.
California utility company PG&E admitted to possibly starting the fires after their powerlines potentially were knocked into trees by strong winds that have exacerbated the the fires since they first began. The fire near Geyserville started just after a malfunction occurred along one of the powerlines in the area, as PG&E did not cut power in the vicinity of Geyserville, which prompted the company to admit potential responsibility, according to MSNBC.
"I think that is awful for those people who live there, but those firefighters are doing a great job at helping," freshman Olivia Hampton said.
President Donald Trump has threatened to withhold federal aid money to the state, criticising the governor for his response to the fires. This is despite the fact that a majority of the forests in California are owned and maintained by the federal government, and not the state, and therefore under the administration of the executive branch of the federal government.
"Of the approximately 33 million acres of forest in California, federal agencies (including the USDA Forest Service and USDI Bureau of Land Management and National Park Service) own and manage 19 million acres (57%). State and local agencies including CalFire, local open space, park and water districts and land trusts own another 3 percent," the University of California's website reads.
About the Writer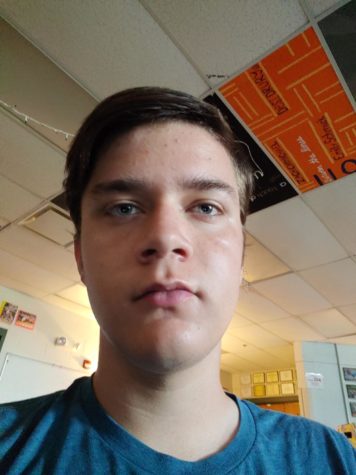 Patrick Kissel, Reporter
Hello, I'm Patrick Kissel. I'm a second year reporter on Wolfs Howl, and I took intro to journalism freshman year. I am a junior at Timberland. Outside...