Spanish Classes
Four hundred million U.S residents speak spanish. Timberland offers 4 different levels of spanish classes. According to leadwithlanguages.org, students who invest in a language during the critical middle and high school years boost their prospects for success whether they aspire to pursue higher education or enter the workforce upon graduation. 
"We watch DVDs… so basically when I was teaching my children to speak, we read stories, we watched videos, and we sang songs, so we read stories, we watch videos, and we sing songs…," Spanish teacher Peter Hult said.
Hult also said he thinks, "it's funny, because so often students have to act old and serious and like boring adults, but in spanish there is a lot of silly fun things that go on."
Timberland spanish courses are each a year long and count as an elective credit.
 "What I learn in Spanish will help me later in life because I can bond with other cultures like Mexico, Spain, any in between." Junior Clayton Herbst adds: "Taking spanish has impacted my life by making it easier to understand english, like spanish allows you to look at language from a different perspective and to let you see common things in english that you might not notice unless you know another language," junior Luke Mcdaniel said.
Spanish teacher Laura Webber said, "learning Spanish is very important because the Spanish speaking population in the United States is only growing."
"This is America. We're comprised of a lot of different cultures where we are and learning spanish will help us connect to more people in our own community, in our school, and I think that's important not only to learn the language but also to learn about the culture of those people," Webber said. 
Webber also says that this is important because, "it will allow us to understand each other better and allow more acceptance in our society today."
Students interested in learning Spanish can speak with their counselors about joining a foreign language class, or visit Hult's website, learnspanish123.com. 
About the Writer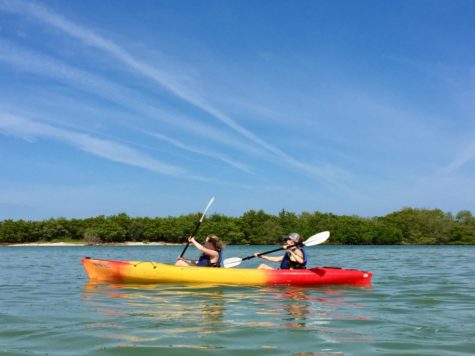 Aubrey Nolen, Editor & Reporter
I'm Aubrey Nolen, and I'm a reporter with the Wolf's Howl Newscast. I love to dance, play piano and travel.