'The Lighthouse' – A Preview
"The Lighthouse" is a film from director Robbert Eggers, most notable for his film, "The Witch" (2015). The 19th century tale's protagonist, Ephraim Winslow (Robert Pattinson), is a timberman who has left behind the excess of the forest for the solitude of the ocean as a lighthouse keeper's apprentice. As second in command (out of two people) on this jagged rock jutting out of the abyss, he has left with the unsavory duties of manual labor as the senior keeper watches on.
"At first glance, this is an internal horror film about Winslow's worsening paranoia and fear, and it's a good one, told with the grand, thudding aesthetic of a silent movie. Shot in black-and-white and presented in a boxy Academy aspect ratio, The Lighthouse looks like a throwback while sounding disarmingly modern," senior Cole Bote said. 
The movie has just two speaking characters: Set in the 1890s, it follows Winslow, a "wickie," or lighthouse keeper, who begins a duty shift under the supervision of the salty sea dog Thomas Wake (Willem Dafoe).
"The story in 'The Lighthouse' is thin enough to invite plentiful interpretations about masculinity, homosocial relations and desire," senior Britney Delling said. 
It had its world premiere at the 72nd Cannes Film Festival on May 19, and was released on October 18, by A24. The film received universal acclaim, with critics highlighting the technical aspects (notably the cinematography and production design), Eggers' screenplay and direction, and the performances of Dafoe and Pattinson.
"[Eggers] has created a story about an age-old struggle, one that is most satisfyingly expressed in this film's own tussle between genre and theme," junior Lucas Sweeney said. 
In its limited opening weekend, the film made $419,764 from eight theaters, an average of $52,471 per venue. In its second weekend, the film expanded to 586 theaters, grossing $3 million and finishing eighth at the box office. The following weekend, despite expanding to 978 theaters, the film fell 34.7% to $2 million, finishing 13th.
About the Writer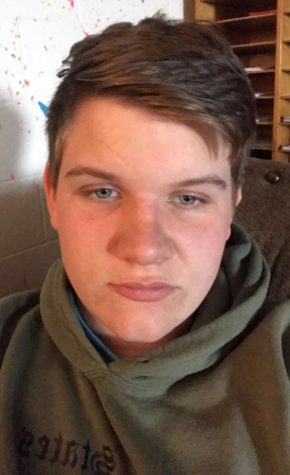 Ryan Fredrick, Reporter
Hey, I'm Ryan Fredrick and I've been on the THS Newspaper Staff for four years. I love music, movies, video games, T.V. and anything that takes me out...