Student Spotlight: RJ Carter
Senior Russel Carter, Junior, known as R.J., has many hobbies including football, gaming and watching shows. He is involved in the GSA, football and wrestling. 
"Being athletic is a huge deal to me. I love competitive sports, because I am always trying to one-up myself and my opponents. It's such a fun environment to be around… The best thing is the friendships that are made. These people are like siblings to me," Carter said. 
Carter got involved in football and wrestling his freshman year. He wanted to join GSA because he wanted to give Timberland's LGBT members a place to call home. He identifies as pansexual and wanted to make the LGBT community feel accepted at Timberland, according to Carter. 
"RJ is the hardest person to hang out with, because he is always so busy. He is so involved in school and the sports he is involved in take up so much of his time. He's a good friend, though and is always there when anyone needs him," senior Royal O'kief said. 
Carter spends some of his free-time on Twitch, a streaming site for people to live-stream games. Streaming "League of Legends," a tactical game, gives him a place to be creative and put something out to the world, according to Carter.
"I play with RJ on 'League of Legends' a lot. He's so much fun when he is able to relax. That's when you get a glimpse of his real personality. He's hilarious and loves to make people smile," junior Cayden Barbarick said. 
He is the president of Timberland's GSA and spends the rest of his time practicing football, wrestling, streaming to Twitch, or hanging out with friends. He tries to spend time with his family and friends, but with everything going he hardly has time. If he does have any free time, he makes a clear point to hang out with friends or spend time with his family, according to Carter.
About the Contributor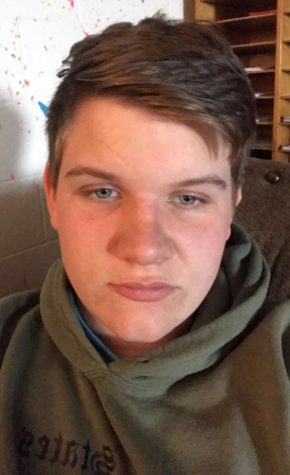 Ryan Fredrick, Reporter
Hey, I'm Ryan Fredrick and I've been on the THS Newspaper Staff for four years. I love music, movies, video games, T.V. and anything that takes me out...