Dance Team
The Dance team performs and competes in both the winter and fall seasons.
The Varsity dance team has 17 members. There are 4 senior captains, one of which is senior Anna Leonard.
"I work with the 4 other captains to get the girls ready for our games and competitions," Leonard said. 
The dance team performs during assemblies, football and basketball games, and competitions
"There is a little bit of pressure during the football games because it is the first time the student body gets to see us perform," junior Tynlee Jones said.
The Dance team goes to disney for nationals at the end of January into the beginning of February. Last year they won multiple special awards during nationals.
"My favorite thing about being on the Varsity Dance Team is the friendships that I've made, and going to nationals, and just having fun with all of my teammates," junior Claire Sitzmann said.
About the Writer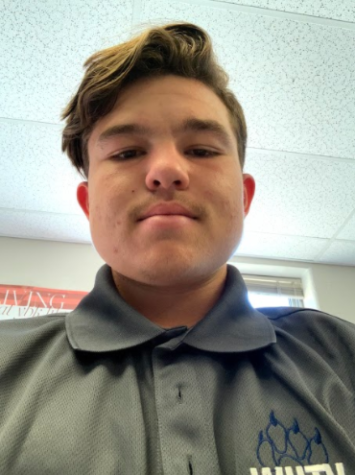 Mitchell Weitkamp, Reporter
I play soccer and baseball. I have 2 dogs. I like to go to sporting events, either at the school or professionally. I am a reporter for WHTV.