Timberland Wrestling '19-'20
Timberland High School has six winter sports, wrestling being one of the six. Throughout the past eight years, the Wolves wrestling team has one state twice, and conference three times.
"It's for everybody, even if you don't think it is," hall monitor Jesse Freise said
Timberland's wrestling program is a non-cut sport that is accepting of boys and girls. No experience is needed to wrestle, and the coaches are accepting of anyone.
"It's not easy, it's definitely not easy. There's a lot of conditioning and a lot of mental strength," sophomore Daniel Gardiner said
Practices consist of conditioning, learning and practicing moves, and live matches. Live matches are high intense scrimmages in which the wrestlers practice the moves they have learned.
"I wrestle for 285 and cutting, it's kind of hard but it depends on how you cut weight. Some people don't eat for a couple of days, and some just eat very lightly," sophomore Cole Caulfield said
Wrestlers wrestle depending on weight class, ranging from 106 to 285 pounds. Each wrestler is weighed prior to a match and placed in an according weight division to prevent weight disadvantages. To achieve lower weight classes, many wrestlers practice weight cutting. Weight cutting is defined as the practice of fast weight loss prior to a sporting competition. (Wikipedia)
"I've been wrestling for 10 years now," senior Nick Nedved said
Wrestling is one of the biggest youth sports in America. It has been steadily growing, and last year, high school wrestling showed an increase in over 6,000 athletes ( Team USA Wrestling.) Girls wrestling, especially, has shown a significant growth in the past few years. Between 2016 and 2017, girls high school wrestling showed an increase in nearly 11 percent (National Wrestling Hall of Fame.) Timberland, itself, has 3 female wrestlers.
"Endless ways, it made me who I am today for the most part. I can't describe how wrestling has affected my life," Freise said
About the Writer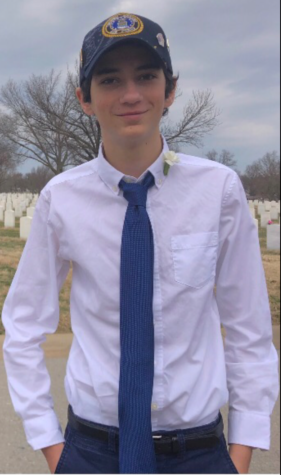 Luke Morgan, Reporter
I am a sophomore at THS. I went to Boone Trail Elementary and South Middle School before THS. I enjoy video games, hunting, fishing, and soccer. I participate...