Disney Plus Launch
The new streaming service Disney Plus launched  on November 12, gaining 10 million subscriptions within its first day up and running.
Disney Plus exclusive shows and movies also debuted on the app, including Noelle, Encore, 
The World According to Jeff Goldblum, High School Musical The Musical The Series, etc.
"I prefer Disney Plus over all the other streaming services because I watch Disney a lot, and I'm really interested in Star Wars and Marvel, and that's what Disney Plus has," sophomore Cooper Shinn said.
CNet.com reported that Disney Plus' head of content and marketing, Ricky Strauss, said at a media event that there aren't any plans at bringing the two live action Spider-Man movies Spider-Man: Homecoming, and Spider-Man: Far From Home to Disney Plus, due to Spider-Man still belonging to Sony.
"I don't like that they don't have all the [Marvel] movies and shows on there, because [live action] Spider-Man isn't on there, and it was something I was really interested in watching," Shinn said.
While Spider-Man currently has no foreseeable future on the streaming site, 16 of the 23 Marvel movies are readily available for streaming, with others such as Black Panther and Thor: Ragnarok making their way onto the site in the coming months.
Sophomore Justin Kammermeyer on not having Disney Plus yet said, "I am going to be purchasing Disney Plus, just because I want to watch Mandalorian and Phinneas and Ferb."
A Disney Plus bundle is available for $13.99 a month, giving access to Disney Plus, Hulu, and ESPN.
Senior Connor Caravaggi said "I prefer Disney Plus over Hulu because it has more movies and shows that I like"
Disney Plus is currently available for $70 a year, or for $7 a month.
About the Writer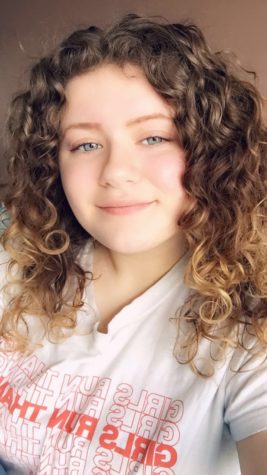 Ireland Murray, Reporter
My name is Ireland, and I'm a sophomore here at Timberland. My favorite class English, and I enjoy editing and reading in my free time. My favorite part...