House Intelligence Committee Files Report on Impeachment Findings
The House Intelligence Committee has released an impeachment report detailing their findings since the commencement of the impeachment inquiry into President Donald Trump began in early October. The report outlines attempts by Trump to solicit foreign aid for his campaign in the 2020 presidential election.
"I think that it should've been done sooner than now, but I'm glad they are finally taking steps to impeachment," freshman Kaitlyn Williamson said.
The report was a sweeping indictment of the president, clearly outlining the Intelligence Committee's findings based on the call made by Trump to the president of Ukraine Volodymir Zelenskey earlier this year in which allegedly pressured Ukraine to open an investigation into his political rival and contender for the democratic nomination for president Joe Biden in exchange for military aid money.
"The impeachment inquiry into Donald J. Trump, the 45th president of the United States, uncovered a monthslong effort by President Trump to use the powers of his office to solicit foreign interference on his behalf in the 2020 election," the report said.
The Intelligence Committee has submitted the report to the House Judiciary Committee, which is responsible for choosing whether or not to recommend articles of impeachment of Trump to the House of Representatives. In the report, the committee clearly calls for impeachment, saying "the founding fathers prescribed a remedy for a chief executive who places his personal interests above those of the country: impeachment."
"I disagree with [impeachment,] and I think the democrats views are stupid and are angry at him for not getting a lot of things done when they were the cause of that," freshman Jordan Ward said.
The report's approval, which was adopted along party lines, signals the opening of the next phase of impeachment as the next phase of the impeachment inquiry transfers the focus shifts away from fact finding to determine whether or not to charge Trump under articles of impeachment which is anticipated to occur before Christmas, according to the New York Times.
"I think he should be impeached. Others have been impeached or were going to be impeached on the same charges as him, so I don't think he should get away with it," freshman Jackson Dust said.
About the Writer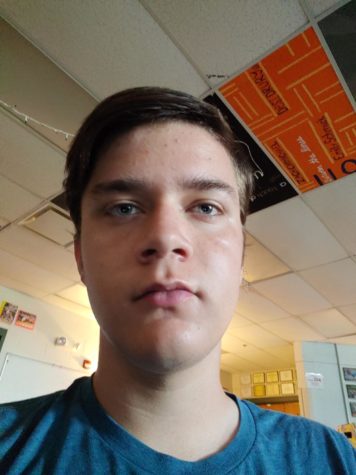 Patrick Kissel, Reporter
Hello, I'm Patrick Kissel. I'm a second year reporter on Wolfs Howl, and I took intro to journalism freshman year. I am a junior at Timberland. Outside...