Christmas Traditions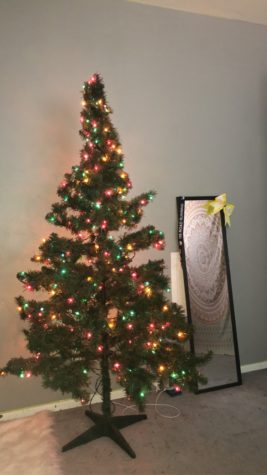 Christmas is celebrated annually by over two billion people, and as such, comes with many traditions. Some of these traditions date back to the start of the celebration of Christmas, while many new traditions are still getting introduced to the holiday every year.
A tradition that has risen more in the past five years is Advent calendars. Advent is the time between the first Sunday of December to Christmas Eve, although most Advent calendars will go from December 1 to December 25. Advent calendars often consist of small doors with numbers. The numbers correspond with the date, so that the user can open one door a day. Inside, there is a small surprise. Typically, advent calendars will have chocolate or other types of candy inside, but in recent years, other companies are distributing out-of-the-ordinary Advent calendars such as beauty-themed calendars with makeup or calendars filled with small toys for children according to an article in Country Living.
"I'm really excited to see all of these beauty Advent calendars coming out this year. I love makeup and it's exciting to open up a new product every day leading up to Christmas," said freshman Alicia Jorgenson
Another popular tradition is "secret santa" gift exchanges. Families or groups of friends will draw each others names to determine who they will buy a gift for. A price point is usually set, and after the gifts are bought, they are given out, which is always exciting and surprising, since the receiver is not sure who the gift could be coming from, according to the same article in Coutry Living. .
"We do a secret santa exchange where I work and I'm really excited to buy gifts for people and try to guess who picked out my gifts," said senior Melissa Rogge.
Older Christmas traditions include Christmas caroling, where groups of people would go around and sing in public to get their local area excited for the holidays. This trend has faded more in the twentieth century, it's popularity peaked in the early 1900's according to an article in Good Housekeeping. .Traditions such as Christmas trees have been around for hundreds of years, although they were not originally created for the Christmas holiday. Ancient Egyptians and Romans would use evergreen trees to mark the winter solstice, in 386, but this did not turn into the traditional Christmas tree until the 1850's. Decorating the tree did not become popular until in 1895, President Grover Cleveland decorated his tree with lights at the White House . Christmas is the most celebrated holiday in the United States. Nearly 90% of Americans celebrate the holiday.With over two billion people celebrating Christmas worldwide, the holiday gives people a sense of excitement and happiness, and it helps bring not only communities, but entire countries together.