THS Students' Winter Break
With classes resuming on January 6 after the longest winter break in the near past of the Wentzville school district, THS students and staff had plenty of time to enjoy time with family, friends, traveling or relaxing at home. 
While some students set out on vacations during their two weeks, other students stayed close to home for break. 
"I spent break celebrating my birthday, spending time with family and we also went to see the Garden Glow Christmas lights at the Botanical Gardens," sophomore Kelsey McDonald said. 
During the break, many students also celebrated New Year's Eve and the start of 2020.
"I celebrated New Year's by spending time with my friends," junior Claire Sitzmann said. 
Some students had other traditions besides a New Year's Eve countdown that took place over break.
"On Christmas Day, my family has brunch at my grandma's house where we play games and watch movies with each other," sophomore Mia Gentili said.
School is now back in session, and not everyone is upset about it. In fact, some students  admitted that, after the long break, they were ready to get back in the routine of things and are excited about new classes and to see their friends.
"At the end of break, I started to miss the friends I did not see outside of school, and I was a little bored, so in a way, yes, I was ready to be back at school," Gentili said.
For those who were not quite ready to return, they can bear in mind that spring break will be here March 23 through 27. 
"Over spring break, I have a lot of stuff to look forward to, like StuCo state and going to Florida," McDonald said. 
About the Writer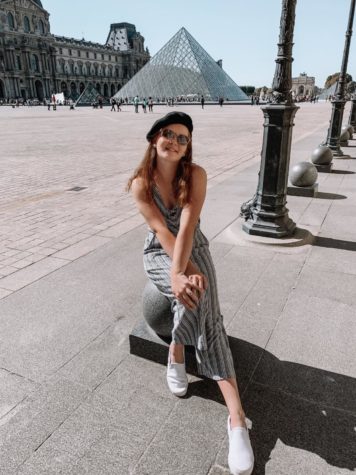 Kayla Davito, Reporter
Hi! I'm Kayla a sophomore here at Timberland. This is my first year as a reporter for Wolf's Howl, and I'm excited to write and publish stories....