Girl's Swim Team Spotlight
The sound of the audience's cheers cut in and out as the swimmers make their way through the water. Before school, after school and on weekends, the THS girl's swim team works hard to achieve their goals. 
Practicing five times a week leads to strong scores in competitions and also in their team's friendship. 
"My favorite meet was swimming at Mizzou, because it was fun going to a college for a swim meet," freshman Madison Smith said. 
Some girls have have been swimming for years, whereas others are just now starting this season. Either way, whether it has been years or months since starting, their love of the sport has helped the team bond a lot through their season and they plan to continue doing their best finishing up in the last month and a half. 
"I have been on the team here for four years. Sadly I am a senior, so I am not able to be on the team next year, but I hope to swim club in college," senior Sharon Kardasz said.
After all of their practices, the girls compete at meets near and far, though none are out of state this year. From Fort Zumwalt North to the GAC's, an overall popular team favorite is the Cape Girardeau meet. 
"Cape Girardeau is definitely my favorite meet, because not only was the pool very nice, but it was a fun experience to travel with the team and spend the night at a hotel with all of them," sophomore Sydney Niche said.
While the swim season is almost over for this year, the friendship the girls have made will go far beyond it. 
"The best part about swim is being a part of a team and all of the friends you make. You know you will have them throughout all of your high school experience, and if you are lucky, you will continue that friendship after, too," Niche said. 
The girls seem to agree that while first place at competitions may be something to strive for, it is the friendship that makes this team what it is.
"I see myself joining again next year again for sure. Being on a swim team is just a unique experience that is different from other sports, but it is still a great way to stay active," Niche said.
Overall, the girl's swim team has had a successful season, but one that is not over yet. Their next meet is the weekend of January 24 and 25 and will take place at Cape Girardeau.
About the Writer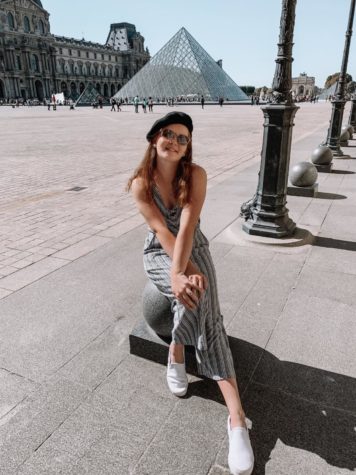 Kayla Davito, Reporter
Hi! I'm Kayla a sophomore here at Timberland. This is my first year as a reporter for Wolf's Howl, and I'm excited to write and publish stories....