GloCo
Sequin dresses, high heeled shoes and boutonnieres are some of the things that come to mind when a school dance is mentioned, such as homecoming or prom. 
GloCo, the winter dance, is not at all a formal dance. Students are not required to dress up; in fact, the dress code is very casual, consisting of t-shirts and jeans or leggings. 
"I like that it is casual and comfortable, but I wish it was more formal; that way, it is more put together, neat and nice," junior Julyssa Martinez said.
The theme for GloCo is in the name- the dance is set to be a colorful neon night under black lights. This theme rings similar to this year's 80's themed homecoming. Just like they did then, students expressed their mixed opinions on the theme.
"I think the theme GloCo sounds like a lot of fun," freshman Lauren Meindl said.
While GloCo differs in many ways from the other dances typically held at THS, such as homecoming and prom, it still appears to be another opportunity for students to spend time with friends. Many seem eager to attend, regardless of the lack of fancy attire. 
"I usually attend school dances, and think that the theme GloCo is pretty cool," junior Julia Easley said. 
Overall, this Winter Not-So-Formal seemed to be a hit for most students. 
"I'm excited to go to GloCo, because I get to spend time with my friends and dance," Martinez said. 
The dance was held at Timberland on February 8.
About the Contributor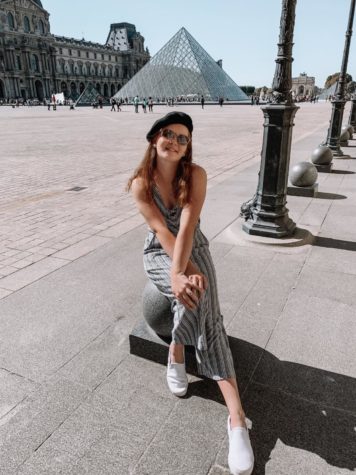 Kayla Davito, Reporter
Hi! I'm Kayla a sophomore here at Timberland. This is my first year as a reporter for Wolf's Howl, and I'm excited to write and publish stories....