Timberland's New Class Changing Rule
In second semester alone,  over 500 applications were sent in requesting a class change.
According to school counselors, these changes can negatively impact the schedule building process, as well as the learnign process.
"We're still allowing students to change their classes, but it will be for academic purposes. The number of course change request forms that we've processed over the past few years have caused problems with our master schedule," principal Kyle Lindquist said. 
Academic reasons that would allow for changing a class include academic misplacement,  if a student is placed in the wrong level of a course, such as being put in English III instead of  English IV or if a student is placed in a class they already passed.
"We're hoping that the results will provide stable class sizes. Students are going to learn better in a class size that does not go into the thirties," counselor Tammy Braun said.
Science teacher Nathan Harman said he had a class of 32 at one point in his second hour, but initially only had enough chairs for 28.
"For a few of my classes [class changes] made it very overcrowded. I have a very small classroom and putting 28, then 30, then 32 kids in my class made it difficult finding places to put all those students," Harman said. 
Counselor Amy Green urges students who are worried about the new rule to utilize the ICAP (Individual Career and Academic Plan) tool to make sure they are signing up for the correct classes.
"You can plan out what classes you're going to take, freshman, sophomore, junior and senior year. The graduation requirements are on there," Green said. 
If you have any concerns or questions regarding classes/scheduling, you can email your counselor for more information.
For more on this topic, visit Kayla Davito's article, "Schedule Changes in the 2020-21 School Year."
About the Writer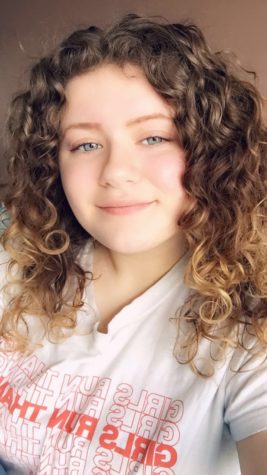 Ireland Murray, Reporter
My name is Ireland, and I'm a sophomore here at Timberland. My favorite class English, and I enjoy editing and reading in my free time. My favorite part...