The JV Cheer Team: A Spotlight
Varsity cheer is easily recognized at football games, competitions and for a week in February, Disney World. However, the junior varsity team works hard as well, something proved at their regional competition, which they recently won.  
The team is composed of 19 girls whose friendship has built over the season, according to freshman Eliza Weber. 
"I signed up for cheer hoping to meet new athletes and make new friends, which I have. We have gotten a lot closer throughout the season and are now really good friends," Weber said. 
Trust has also been built over many practices, between one and three a week, depending on the time of year. The team has had to learn to rely on each other to stay safe and assure no one gets hurt. If someone does, however, there is a plan for that, too. The plan was put into motion after a concussion caused someone to become unable to cheer for the rest of the season, and required the best freshman cheerleader to step up and join junior varsity. 
"My favorite memory of the season was when I got to move up from the freshman team to junior varsity," freshman Kati Hayton said.
The hard work put into by the junior varsity cheer team does not go unnoticed, especially by their coach.
"This team is amazing! They have an unbelievable amount of energy all the time. My athletes are always asking/finding new and better things to work on to be better," Coach Shelby Cosman said.
Cosman is not the only one who thinks the team is doing well; the judges think so too. The JV team has won multiple competitions, including regionals. 
"Winning regionals was my favorite memory, because it brought our team closer since it showed us what we could accomplish in a season," Weber said. 
Students can find the JV cheer team at their competitions, as well as JV basketball and football games. 
About the Writer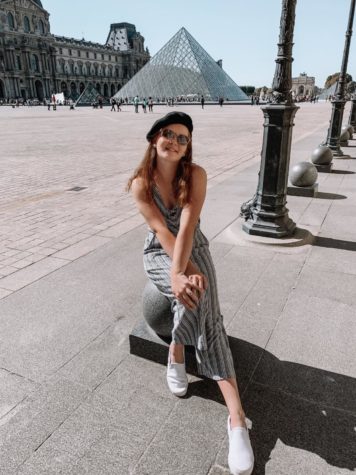 Kayla Davito, Reporter
Hi! I'm Kayla a sophomore here at Timberland. This is my first year as a reporter for Wolf's Howl, and I'm excited to write and publish stories....