A Teacher Who Isn't Afraid to Be Different: Peter Hult
A spotlight on Spanish teacher Peter Hult
Have you ever wondered who the teacher doing a handstand on a skateboard at school assemblies is? That would be Peter Hult, a teacher at Timberland that teaches Spanish 2 and Spanish 3.
"He's one of the nicest people you will ever meet; he would literally give you the shirt off his back," Spanish teacher Emily Torres said. "He definitely brings a lot of energy to the department. He is passionate and has lots of good ideas and enthusiasm for what we're doing."
Hult has been teaching for 31 years, twenty one of those at Timberland. 
"My favorite part about being in Mr. Hult's class is that there's never a dull moment. He's always very energetic and exciting," sophomore Makenzie Woods said. "He is an extremely helpful teacher, and he helps me whenever I need help the most. He makes it really easy to understand his concepts."
Mr Hult has started 8 clubs at Timberland over the years, but currently only sponsors  the Freestyle/Hip Hop club. 
"I'm not afraid to be different," Hult said. "I am ready, willing and eager to do new things. I'm the kind of guy that's willing to try something new. I'm not afraid to take chances. I'm not afraid to try new things. I'm not afraid to start a new club. I'm not afraid to teach in a different way. I'm not afraid to quiz in a different way. My attitude is if you try something new and it doesn't work, you're a success. You've proved that that won't work, and if you just keep trying eventually you'll find something. So I think, in a word, I am not afraid to be different, and I think a lot of people are, and that's sad."
If you have any questions about his classes or clubs, you can contact Hult through his email [email protected]
About the Writer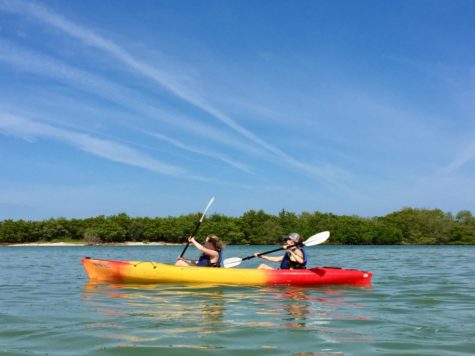 Aubrey Nolen, Editor & Reporter
I'm Aubrey Nolen, and I'm a reporter with the Wolf's Howl Newscast. I love to dance, play piano and travel.