Timberland's Dynamic Duo: Lucas Sweeney and Jacob Windham Feature
Seniors Lucas Sweeney and Jacob Windham are a duo who make comedic videos and are involved in different activities at Timberland.
Sweeney and Windham have been a part of every play, musical and improv show that has been performed during their tenure at THS. 
"Lucas and I, we obviously impact the school because we like to be goofballs," Windham said. "We are also involved in activities such as tennis, sports if you will."
English teacher Erica Wagner said her favorite part about having taught Sweeney and Windham was that there was never a dull moment. She could never really predict what either of them would say or do in class, and it kept her on her toes. She also said they made her laugh a lot.
"Jacob and I make short film type videos, we've got the Basically Morning show. People giggle, people laugh, there's just a lot of funny type comedy bits on there," Sweeney said. "Any chance we can get up and perform, at the assemblies, the talent show, any type of event we love to get in on that action, and hopefully you all enjoy."
The two are also part of the boys tennis team.
"My favorite part about being friends with Lucas and Jacob is definitely all the random stuff that we say and do. It's pretty awesome," senior Luke Holmstedt said. 
Interested in seeing more of Lucas and Jacob's videos? Find them on Lucas's YouTube channel Lucas Sweeney, or on the Basically Morning TikTok @basicallymorning.
About the Writer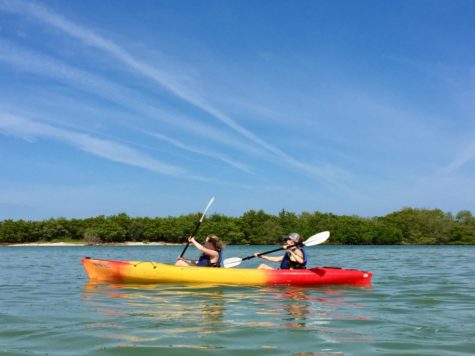 Aubrey Nolen, Editor & Reporter
I'm Aubrey Nolen, and I'm a reporter with the Wolf's Howl Newscast. I love to dance, play piano and travel.