Broadcast Media: Behind the Scenes of WHTV
Have you ever wondered who is behind the WHTV newscasts? They are created by the broadcast media class at Timberland. 
Students brainstorm, pick stories, plan how to create their stories, film and edit to create a journalistic piece. Students pick from many different story types  such as news, features, PSAs and man on the street. 
"My favorite part about broadcast media is that it is unique; it's not like any other class in high school. There's a lot of interaction," sophomore Will Tischler said. 
Reporter and anchor, junior Brooke Benne, said she thinks other students should take broadcast media, because  it allows student to really gain a grasp on what news media expects from you in the real world, plus it lets students work and grow with editing software and cameras and other equipment. 
"My favorite part about being in broadcast media is interviewing people I wouldn't usually talk to for a story," sophomore Carter Klaesner said.
According to Humber College, broadcast media provides valuable information that can inform and educate.
"The broadcast class impacts the school, because we inform the students on current events that they may have not known about," senior Kaitlin Terry said. "My favorite part about taking broadcast media is meeting people and getting to talk to new people. It really helped me step out of my comfort zone." 
To see more of the broadcast class's work, peruse this website, wolfshowl.com, and look under the WHTV section.
About the Writer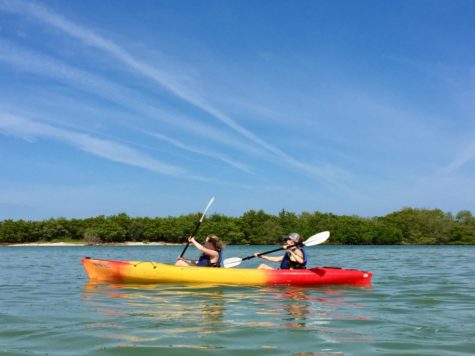 Aubrey Nolen, Editor & Reporter
I'm Aubrey Nolen, and I'm a reporter with the Wolf's Howl Newscast. I love to dance, play piano and travel.