New Teachers at T-Land
The Timberland family expanded this year, including 12 new teachers. Some completely new to teaching and some that have taught at other schools.
"[So far,]It's been really good. The students I have have been really helpful, and has been a really good experience so far… The last school I taught at only had about 450 students, but this school has about 1,700, so there are a lot more students and a lot more staff," math teacher Tim Woodson said.
Many students said they think the new teachers are fun, supportive, and they appreciate the teachers help.
"[Gaddy Bergmann] is really nice and helpful. I can tell he really cares about us doing well and having cool experiments," junior Ashton Estill said.
Bergmann has a doctorate in biology, and previously had a paper published about the digestive tract of buffalo. He teaches very independently, according to junior Allison Jordan.
"Having a new teacher has its benefits and its drawbacks. Having an older sister at Timberland I sort of knew what to expect, but with a new teacher I had no idea what I was walking into. But [Ashlie Grimm] is really nice and relates to high schoolers," freshman Thomas Whalen said.
English teacher Bethany Fisher was a student teacher last year, working with English teacher Jeremy Boesch, one of her previous teachers, and is a teacher this year.
"Mr. Boesch has been my biggest inspiration for becoming a teacher. Even as a student in his class, I knew he was one of the best teachers I would ever have. Being able to student teach under his direction gave me the opportunity to watch the master at work. I definitely believe that any success I have as a teacher can be attributed directly to his mentor ship," Fisher said.
Other new staff members include: science teacher Andrew Zerr, math teacher Ashley Grimm, science teacher White, science teacher Gaddy Bergmann, SPED teacher Susanne Hanscom, SPED teacher Kristine Dotson, SPED teacher Michael McFadden, gifted teacher Konni Russek, music teacher Julie Prine, world language teacher Sunny Ray Serna, SPED teacher Bailey Polkinghorne, SPED teacher Louise Norton, SPED teacher Brenda Nickel-Monteiro, SPED teacher Janet Woods, nurse Shannon Unger, David Salvatierra.
About the Writer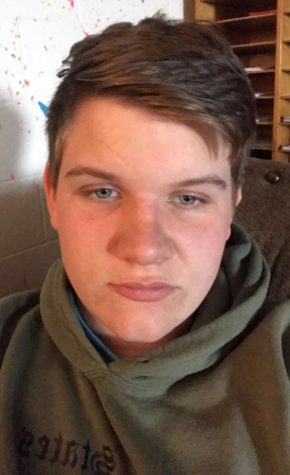 Ryan Fredrick, Reporter
Hey, I'm Ryan Fredrick and I've been on the THS Newspaper Staff for four years. I love music, movies, video games, T.V. and anything that takes me out...