COVID Changes to Spring Events
This year, many school events have had to change to maintain student safety and fit district and county COVID-19 restrictions. This spring, the talent show, Mr. THS and the Swofford game will all have a new look. 
The talent show will be held virtually. Students will be asked to submit videos of their auditions that will be judged by a panel of teacher judges. The winning auditions will be edited together and aired to the school on May 19. All students and faculty will be able to vote for a winner. 
"I think this year just making sure that we get the word out and that people actually take the time to film virtual versions of their talent will be the hardest part," journalism teacher Ida Hoffmann said.
Mr. THS will be pre filmed and aired to the school as well. The Swofford Game will similarly not be held, instead there will be a Swofford Scholarship Week.
"I think that having a virtual version is the next best thing. Not only do we still get to have a talent show, we get to protect students' and families' safety as well," journalism teacher Ida Hoffmann said.
When students and staff were asked if they prefer in person or virtual events, 93% reported that they prefer in person, though 78% reported that they would still attend an event of interest if it was held virtually. 
"I'm excited to host this year's talent show, even though it's online, because I feel like it will be a really fun experience. It's definitely a different experience from past years and I like to get involved with anything school related," sophomore Kaylie Lineback said.
Contact administrative assistant Runa Swofford for more info on Swofford Week, communication arts teacher Jim Andrzjewski for more information on Mr. THS and Hoffmann for more info on the talent show. Info on many of these events can also be found in the THS student email. 
"I think that students should still audition for the talent show because it is something to do, and even though it is different this year talents are still talents, and you can still express what you love to do in creative ways," junior Brooke Benne said.
About the Writer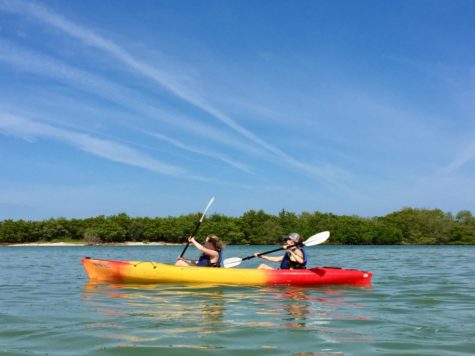 Aubrey Nolen, Editor & Reporter
I'm Aubrey Nolen, and I'm a reporter with the Wolf's Howl Newscast. I love to dance, play piano and travel.