Mexico & Puerto: Clean Up After Back-to-Back Hurricanes
Back to back natural disasters hit Mexico and Puerto Rico in September. A 7.1 magnitude earthquake hit central Mexico and Hurricane Maria knocked out power across all of Puerto Rico, leaving widespread flooding and destruction.
"Hurricanes are caused when unequal heating on the ocean surface creates an area of low pressure. Low pressure air moves upward creating lift. When warm ocean water is present it helps fuel the storm… Earthquakes are caused when the built up energy along a plate boundary is rapidly released. Like stretching a rubber band until it snaps. There is not a good indicator for when earthquakes will occur," science teacher David Spak said.
The death toll for the earthquake is at 366 casualties. The toll following Hurricane Maria is 34. Buildings all across Mexico City have collapsed, including a school in with 30 students, believed to be dead. Some people are working to clean up after these natural disasters.
"Three days after Maria made landfall, 100 of its workers showed up and started cleaning up the damage left by the storm. The number swelled to 200 in five days," according to an article from CNN.com.
There are also search parties out in Mexico for the missing persons from the Earthquake.
"Send people and resources down there to help aid in the recovery and cleanup of the areas. It's horrible that it happened. They are our neighbors because we should be concerned with their welfare because they are people and if people need help we should help them," sophomore Julia Clements said.
A local relief effort to aid victims of Hurricane Maria in Puerto Rico and earthquakes in Mexico got a with a $10,000 donation combined with a statewide challenge to gather more funds, according to an article from NewsPress.com.
"Why should we not help those people that are suffering, homeless and worse? What do we have to lose? They are people too, just like us, just because they come from a different part of the world doesn't mean we shouldn't help them," sophomore Blake Lyerla said.
Casualties in Mexico and Puerto Rico combined are at 410, with buildings in Mexico City destroyed and power wiped out in most of Puerto Rico.
About the Writer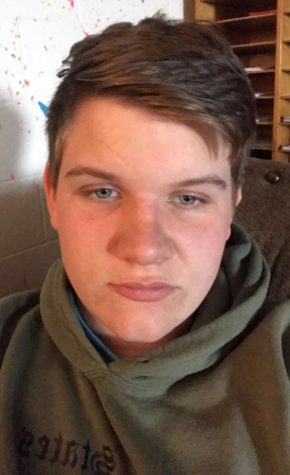 Ryan Fredrick, Reporter
Hey, I'm Ryan Fredrick and I've been on the THS Newspaper Staff for four years. I love music, movies, video games, T.V. and anything that takes me out...