A Look Inside THS Fashion Club
This year Timberland revived a club that it used to have, "Fashion Club". The club focuses on fashion trends and gives students a creative space at school.
"Fashion club is a monthly meeting at THS where students can express themselves in their mutual love for fashion," senior Anastasia Lindgren said.
Fashion Club is open to anyone wanting to be involved or who has an interest in fashion.
"I think it's great that Timberland is opening up more clubs in different areas of culture," sophomore Jenna Davis said.
Fashion Club explores fashion trends not only in our culture but globally as well. Overall, the club compares and contrasts the different types of fashion cultures and trends and how they have changed and adapted throughout history.
"We watch fashion-related films, watch fashion week, discuss designers and shows and share opinions of trends and personal style," Lindgren said
Fashion Club also does hands-on projects like mood boards to get students more involved in the prospects of what goes on in the fashion industry.
"I love that Timberland encourages the creation of new clubs and that people are able to share their interests with others. Timberland doesn't have any other club like Fashion Club so I think that it's exciting for those who are really interested in fashion and they can express their thoughts with others who are also interested," senior Grace Langston said.
Lindgren is the founder and president of the club, and French teacher Madame Kaiman sponsors the club.
"I decided to found it at the end of my junior year because I have a strong passion for the world of high fashion and I thought it would be so fun to have a place to discuss fashion topics with other fashion lovers at Timberland," Lindgren said.
To find out more about Timberland Fashion Club, meetings, and activities, follow the Twitter page, @THS_Fashion.
About the Writer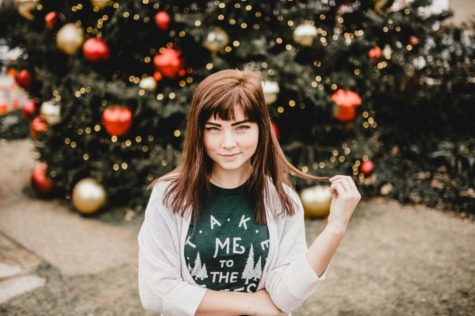 Bella Rainey, Web Designer/Developer & Reporter
Hi there, my name is Bella Rainey, and I am a senior here at Timberland!

My role on the Online News staff is to care for the website you are currently...