Star Wars: The Last Jedi Trailer Release
On October 9, the trailer for the new Star Wars film was aired on television and released on the internet. Many have been anxiously anticipating the release of this film and all of the sneak peeks that will be popping up from now until the movie release, December 15.
"I saw [the trailer], and I thought it was really crazy and interesting! I have so many questions because so much was happening. I had a question for every ten seconds throughout the trailer," senior Dalton Snedden said.
The new trailer showed the continuation of Rey's battle against the First Order and foreshadowed Rey's future with Luke Skywalker as her guide.
"I think the movie will do extremely well because of all the hype around Star Wars in these recent years," Snedden said.
According to Box Office Mojo, "Star Wars: The Force Awakens" grossed $936,662,225 in the box office, forcing many to believe that even though "Rogue One" did not receive such a great response. The new film will have a solid turnout in the box office.  
"I saw the trailer, and I am genuinely excited for the movie," senior Bryan Belanger said.
Many theaters are hosting a midnight premier of the show and fan events, include the B&B Theaters in Wentzville.
"I have already requested off work to see it opening night with my family and the next night to see it with my friends," Belanger said.
According to the Wolf's Howl October survey, over half of the responding 225 students plan on seeing the movie in theaters.
"I am so excited. My family and I are true Star Wars fanatics," freshman Faith Ray said. Ray also saw the trailer and plans on seeing the movie in theaters.  
To find out more about the Star Wars films and local showings for the new movie, check out imdb.com.
About the Writer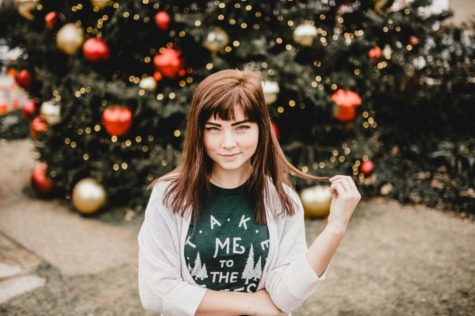 Bella Rainey, Web Designer/Developer & Reporter
Hi there, my name is Bella Rainey, and I am a senior here at Timberland!

My role on the Online News staff is to care for the website you are currently...