NFL Trade Deadline – Make or Break?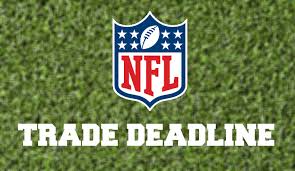 The trade deadline for the NFL caused a stir-up in the league – fantasy and reality. From underdog players to huge surprises, this trade deadline was no comparison to those of previous years, according to www.nfl.com.
One of the biggest shocks was the trade for previous Miami Dolphin Jay Ajayi to the Philadelphia Eagles for a draft pick. Ajayi was a vital part of the Dolphins offense, racking up over 100 rushing yards every week. With Miami already struggling with keeping a consistent quarterback, the last thing most people expected was for Ajayi to be given up.
"This trade put the Eagles in the playoffs, they stacked their offense even more. They are going to be top three in the playoffs," senior Hayden Mills said.
On top of the surprising Aiyaji trade was the previous Carolina Panthers Wide Receiver Kelvin Benjamin to the Buffalo Bills.
"Benjamin and Cam [Newton] were developing a connection, and I am not sure why the Panthers broke that up," Mills said.
Kelvin Benjamin is a rookie, and his departure from the Panthers was unexpected according to www.sbnation.com. Some were expecting trades that did not end up happening.
"I was expecting the Saints to trade away for Adrian Peterson since he was having such a poor year there, and the Cardinals needed a new running back since David Johnson was hurt, so it made sense," senior Joe Dodd said.
Peterson is new to the Saints, and according to ESPN, his statistics have been declining since leaving his previous team, the Minnesota Vikings. Peterson staying with the Saints was not the expected outcome.
A rare quarterback trade was made right before the deadline on October 30. Jimmy Garoppolo, the former Patriots second-string quarterback, was traded to the San Francisco 49ers.
"I think that the 49ers getting Jimmy Garoppolo from the Patriots was a smart trade since it shows that they are building for the future, it was smart for them to go out and get a new quarterback to build around," Dodd said.
Many believe the outlook for the rest of the season is very much in the favor of the Philadelphia Eagles going far in the playoffs.
"I do not know much about the trades, but I have seen the Eagles play a few times this season, and they look ready to play at a high caliber, like in the playoffs," sophomore Sam Rainey said.
Overall, this trade deadline changed up the overall outlook on the Super Bowl outcome and could make or break division leaders, playoff standings and world champions. To learn more about the predictions, actual outcomes, and inferences about the rest of the season, visit www.espn.com for more.  
About the Writer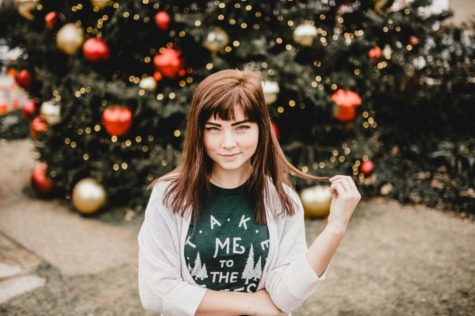 Bella Rainey, Web Designer/Developer & Reporter
Hi there, my name is Bella Rainey, and I am a senior here at Timberland!

My role on the Online News staff is to care for the website you are currently...