Early Grads: Where are they now?
Graduating early can be a good alternative for some students;  in can allow for a good head start in college, working or entering the 'real world' a bit early. AtTimberland, senior students with the required credits to graduate can stop attending after the first semester, giving them the second semester off to do whatever they like. 
"I graduated early, because I had the opportunity and wanted to take advantage of it. I'm able to start cosmetology school at Current Beauty Trends this January, while also working my job at Buffalo Wild Wings," alumnae Karsyn Wright said.
Others used this advantage to catch a few months off to pursue personal interests.
"I decided to graduate early so I could get ahead on my boxing and maybe start getting ahead on college classes. I mostly did it to catch up on sleep," alumni Tristen Lax said.
Some students find a lot of perks in graduating early, although it takes additional hard work to be able to gain the option.
"I loved that I graduated early, because it's a lot less stress on me. I can just focus on working right now. It took a lot of packets and online courses to finish [early], but I'm glad I did," Wright said.
Graduating early can be a reward for all the hard work put in to the four years of high school.
"It's a nice eight month break before I go to college; it feels rewarding," Lax said.
Underclassmen interested in graduating early during a future year should meet with their guidance counselor to learn the requirements and to determine eligibility.
About the Writer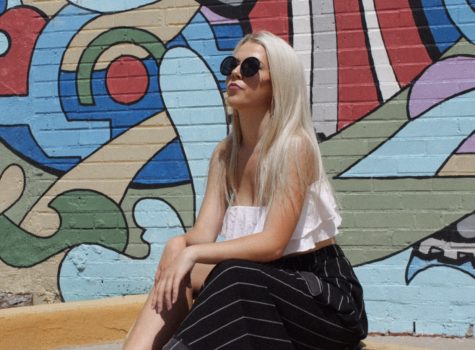 Madison Kosydor, Reporter
I am a senior here at Timberland with a passion for reading, writing and having fun. In school, my interests include anything English or journalism related....