Teacher Feature: Jeremy Boesch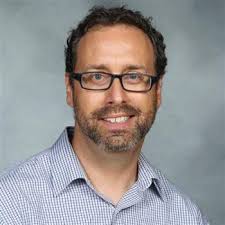 Over the last decade of teaching, Mr. Boesch has taught different English classes, from freshman English I to AP Language and Composition, and has accomplished titles such as "Teacher of the Year" along the way.
"I had [Mr. Boesch] for English I. My favorite part [of his class] was the independence we had in the class, because it taught us how to work on our own and let us just get our work done," sophomore Molly Martin said.
Students said Boesch shares his philosophies with his students and tries to explain his perspective on life and success in hopes to better his students' lives, both academically and personally.
"Mr. Boesch had an impact on my life because he helped me find my love for reading and writing. Also, he taught my time management skills and good study habits," Martin said.
One of Boesch's most well known notions about life is grit, what it takes to have grit, and teaching students the importance of having grit. Grit by definition is courage and resolve; strength of character.
"As an AP Language and Composition and as a remedial English teacher, I see a spectrum of students with various educational priorities; however the principal issue I see affecting student growth today is not their intellect nor their creative base, but rather their ability to endure a problem without giving up, and the causes are multifaceted. Grit is a concept we are not accustomed to teaching, and as we move to state standards, which measure IQ, the concept is driven away even further," teacher Jeremy Boesch said.
Boesch has made the development of a student's grit a part of his curriculum, teaching his students not only about commas and active vs passive voice, but teaching them about life as well.
"Mr. Boesch not only made me a better writer, but helped me develop grit, his favorite characteristic," senior Megan Spasenoski said.
In Boesch's AP Language and Composition, open to juniors at Timberland, writing essays and taking quizzes are frequently normal in and out of class activities.
"I took AP Lang with Mr. Boesch. The class was super difficult, but Mr. Boesch's humor and my classmates made it bearable. Mr. Boesch has taught me that hard work pays off. I have never worked so hard in one class before his, and after taking the AP test, I realized it was all worth it. I am very grateful for the lessons Mr. Boesch has taught me, as they will never leave me during my journey," Spasenoski said.
Boesch also frequently plugs into the Timberland community, whether it be fundraisers or the annual Swofford game.
"Today, Timberland High School is my community. It is where I volunteer. It is where we talk about what volunteering means. It is where I try to model such serve in the hope that my students will commit themselves to those less fortunate," Boesch said.