Cardinals Add Pitcher Bud Norris to the Team
The Cardinals announced another free agent signing as they have added yet another veteran right-handed pitcher to the team.
Bud Norris and the Cardinals have agreed on a one year contract that will pay Norris $3 million dollars, with the chance earn more due to incentives.  Norris is coming off of a year in which he had had a lot of success before the all star break, posting a stellar 2.23 ERA in just over 36 innings.  In the second half however Norris pitched through lower body injuries and didn't quite have the same success.  In over 25 innings after the All Star break, Norris had an ERA of 7.01.  He also was also able to rack up 19 saves for the Angels in 2017.  His injuries then sidelined him and the number of games he pitched in diminished down the stretch in September.
"I think the Norris signing is very low risk and high reward because they are not paying him a lot of money for the production he has shown he can have when healthy," sophomore Dalton Ottwell said.
To make room for Norris on the roster, the Cardinals needed to designate one player for assignment.  That player turned out to be pitcher Rowan Wick.  Wick is a 25 year old right hander who spent the 2017 season between the Cardinals Rookie League, Double A Springfield and Triple A Memphis.  Wick was an outfielder when he came up in the organization but transitioned to pitching, where he found a lot of success.  As a pitcher he has a career ERA under 3.00 but in this case, he was cut to make room for a more established pitcher.
"I think Wick really turned his career around when he switched to pitcher from his position in the outfield," junior Sean Meyer said.
Now, Norris is trying to pitch his way into the bullpen of a team that is considered by many to have quite a few question marks. He has now joined his new team in Jupiter, Florida and reported to their Spring Training camp.
About the Writer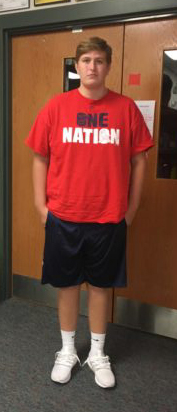 Blake Haffer, Reporter
Blake Haffer is a sophomore at Timberland High School.  

I love baseball, football and basketball and play or have played all three sports.  My passion...