Slow MLB Offseason
Spring Training for Major League Baseball players is right around the corner, but there are still a lot of free agent players who haven't yet found their home for the upcoming season.
The offseason is proving to be moving along slowly as more than half of the players on USA Today's Sports list of their top MLB free agents are still available, including Eric Hosmer, Mike Moustakas, Yu Darvish, Jake Arrieta, Jonathan Lucroy, Greg Holland and JD Martinez.  There are also many more players who have been talked about a lot in the trade market that have not been moved.  Catcher JT Realmuto is one of these players as he wants out of Miami following their recent trades of star outfielders Christian Yelich, Marcell Ozuna and Giancarlo Stanton, all of which pushed them further along in their rebuild.  Tampa Bay Rays pitcher Chris Archer and Toronto Blue Jays third baseman Josh Donaldson are also among those who have been mentioned frequently in trade talks.
"It is crazy to think that so many players are still available with Spring Training right around the corner," junior Tre Byington said.
A lot of this slow market was caused by all of the big name players being available via trade or free agency.  Two-way-player and Japanese phenom Shohei Ohtani had some level of interest from just about every single team in the league before he eventually chose to sign with the Los Angeles Angels.  Some believe that this caused the slow movement of the pitching market as teams were waiting to see where he would sign..
"I definitely think that the slow market was caused by all of the movement with Stanton and Ohtani because teams wanted to see where they went before making other commitments," sophomore Parker Brown said.
Even though there are many big name players still available, there have been quite a few big moves that have already been completed.  Among these the previously mentioned signing of Ohtani by the Angels and the trade of Stanton to the New York Yankees.  The Milwaukee Brewers also made a splash by trading for outfielder Christian Yelich and signing Lorenzo Cain in the same night.  The hometown Cardinals have also made a trade for All-Star left fielder Marcell Ozuna, signed pitchers Luke Gregerson and Miles Mikolas, and traded away established major leaguers Randal Grichuk, Stephen Piscotty and Aledmys Diaz.
"I think that the trade of Stanton has got to be the biggest move so just because he has so much power and adds yet another big bat to that Yankees lineup," sophomore Mitchell Post said.
With Spring Training just around the corner there are still many more moves to be made as some big players try to find jobs for the 2018 season.
About the Writer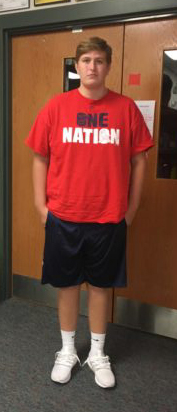 Blake Haffer, Reporter
Blake Haffer is a sophomore at Timberland High School.  

I love baseball, football and basketball and play or have played all three sports.  My passion...