"The Girl in the Mirror" Recap
Timberland High School presented the play "The Girl in the Mirror" on the dates of March 8, 9 and tenth. This years play was a bit different than any play put on at Timberland, with a more serious and solemn tone addressing the importance of suicide and depression.
"I was the main role of Susan Connors, she's basically a girl who hates her life for many reasons and contemplates suicide in the play. She takes a lot of sleeping pills and ends up in a coma and ends up in a hospital. This is where the play starts, and basically the speaker of the play describes her life and she has to decide whether she wants to live or not," senior Grace Thornton said.
Many theatre students were faced with the challenge of interpreting new and serious roles to portray appropriately in the play.
"I was Gale, she was Susan's mother in the play. I was the third lead role so I spent a lot of time on stage but I really played a mean part. I was the mean mom and was the main reasons why Susan tried to kill herself. I loved my role, it was my favorite role from my high school experience. I did have a couple people earlier in the shows production pass away in my life so that made me more emotional throughout the play and this play is already super emotional, so it helped me really get into it honestly. It helped me be put into the mindset of what a loss and death is like," senior Sammie Lammert said.
Although the roles came with hardships, many actors and actresses could relate to their characters in some ways, no matter how different they may seem to themselves.
"It was a harder part definitely but it was very fun. It helped me learn a lot about myself because I can relate to the character. I can relate to anxiety and depression and its exploring parts of yourself that you don't necessarily get to explore in your everyday life. Being able to portray something that is a common human issue on stage was really cool," Thornton said.
The preparation for the play was painstaking, but was all worth it in the end to execute a perfect play.
"We had a few skids along the way but we had rehearsals until 5 every day except Friday for about 3 months. We had to do full character analysis about our characters. We had to do a lot of research about our characters, we had homework about how we can relate to this person and how we can apply it to our lives. You can't just go into a role like that with no preparation, it just doesn't happen," Lammert said.
The outcome of the play was something that all cast members were proud of. All of the hard work that was put in made the actors and actresses very emotional that it was over.
" I felt relieved when it was over because a few difficulties and setbacks happened during the show, all normal stuff but it happens. I was very happy with my last senior production," Thornton said.
Many will miss performing in such an important play that teaches a very good lesson to high school students.
" I thought I was gonna cry a lot, but that hasn't happened yet only because I think i'm in denial that it's all over. I wish it was still going on because I loved being my character, it was bittersweet," Lammert said.
About the Writer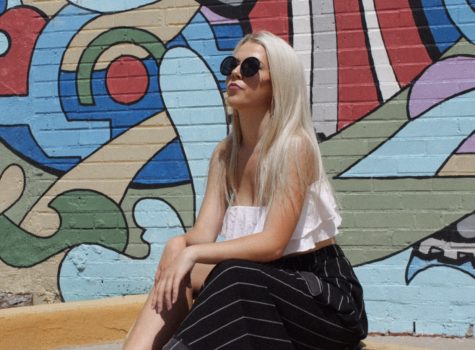 Madison Kosydor, Reporter
I am a senior here at Timberland with a passion for reading, writing and having fun. In school, my interests include anything English or journalism related....