THS Student Moving to Germany for Foreign Exchange Program
Freshmen Rachel Ferral will be spending next school year in Germany as a foreign exchange student. She will be going one of the top levels of high school in Germany and will be staying with a host family.
"I'm happy to go. I'm really proud that I got a full ride scholarship and will have an opportunity that most of my peers will not," Ferrell said.
It is a $16,000, full ride scholarship called Congress-Bundestag. She will be starting in the 2018 – 2019 school year as a sophomore.
"This exchange program promotes a reciprocal understanding and effectively contributes not only to an understanding of the country, but also the personal, human relationships between Germany and the US," German Bundestag President Norbert Lammert, said.
Ferrell has been working on achieving this scholarship since October, 2017. She will spend from August 2018 – June 2018 studying and living in Germany.
"The thing I'm most excited for about living in Germany is being immersed in a brand new culture and getting a different perspective on life," according to Ferrell. 
The U.S. State Department funded Congress-Bundestag Youth Exchange Program (CBYX) is for motivated high school students who want to fully immerse themselves in German culture by living with a host family and attending a local high school. No previous language experience is required, according to usagermanyscholarship.org.
About the Writer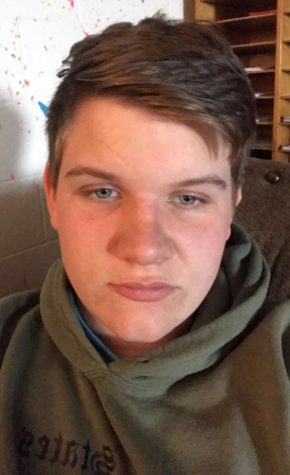 Ryan Fredrick, Reporter
Hey, I'm Ryan Fredrick and I've been on the THS Newspaper Staff for four years. I love music, movies, video games, T.V. and anything that takes me out...