13 Reasons Why: A Preview
"13 Reasons Why" became a widely popular show last spring and Netflix has decided to bring it back for a second season. In the first season viewers are taken through the life of Clay after Hannah Baker killed herself. Clay gets a mysterious package on his front porch containing tapes of who drove Hanna to death.
"The show was really good. I finished it pretty quickly and I am super excited they are bringing it back for a season two, but I am a little nervous for the content," junior Abby Poss said.
The first season is based off the popular book by Jay Asher, but this season is all completely new topics. The last episode of the first season ended with Clay confronting everyone. 
"The book was awesome and the show was not on point with the book and that upsets me greatly. I still plan on watching this new series though just to see how the producers handle it," junior Andie Coates  said.
 Hannah is back in Clay's hallucinations, it looks like, but there is another tape-like hook for this season. Even though Hannah is not alive to continue making the tapes, Clay somehow gets a hold of tapes she previously made.
"I think it is going to be very interesting to watch this season, especially since Hannah is not in them but she still makes her way into the scenes," junior Abby Lindsay said.
The second season will be available May 18.
About the Writer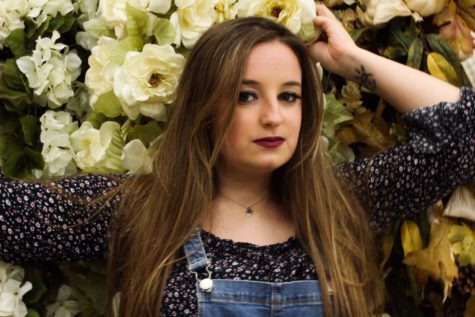 Audrey Whalen, Reporter
Hi, my name is Audrey Whalen, I am a senior at Timberland and this is my second year on the newspaper staff.

I would like to consider myself a social...