Harry Potter 20th Anniversary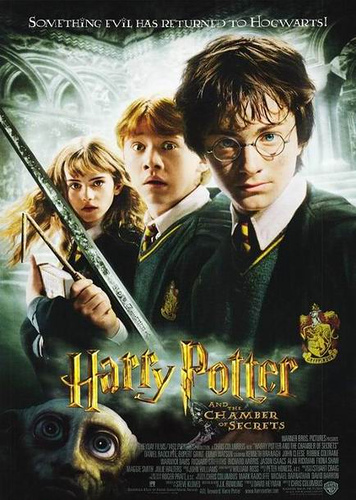 If you belong to Gryffindor, Slytherin, Ravenclaw or Hufflepuff… get excited. Harry Potter is coming back to theaters for the 20th anniversary of the second book.
"The movies allow one's mind to be taken away from reality and brought into a world of witchcraft and wizardry," junior Abby Island said.
The whole series will be played November 8, eight days before the prequel "Fantastic Beasts and Where to Find Them: The Crimes of Grindelwald" is released. The collection will be showing at the AMC Classic Theater 14 in Chesterfield.
"That specific movie theater is so nice, and I am glad they are bringing back my favorite series ever. I cannot wait to experience these moves in theaters. I was too young to go see them as a kid so seeing how they were meant to be played is going to be an experience of a lifetime," senior Andie Coates said.
The event will last 20 hours and will take place on a Thursday.
"Sitting in a movie theater for 20 hours sounds like tortue. I do not know if I could do it," Coates said.
"The Chamber of Secrets" illustrates Harry's second year at Hogwarts and he has to handle the evil that has decided to make its way into the castle.
"'Chamber of Secrets' is my favorite movie. The suspense and character development brings me in to the story more than the first one did. This movie is also the reason for my fear of spiders due to Aragog," senior Ashley Bertillo said.
The series has a very large fan base and the marathon is almost sold out. Check out the AMC website for more information.