Three Mass Shootings Occur in 24 Hour Period
Three mass shootings have occurred over the span of 24 hours. The first two occurred on Wednesday, the first at an office complex in Middlesex, Wisconsin and the second at the Masontown Borough Municipal Center in Pennsylvania. The final shooting occurred Thursday at a Rite Aid Distribution Center in Hartford County, Maryland.
"I think it very unfortunate and definitely demonstrates the epidemic of gun violence in our country," social studies teacher Matthew Smith said.
During the first shooting at the office complex in Wisconsin, four were seriously injured, including the gunman. The gunman later died of the wounds inflicted by law enforcement. The gunman, whose name has not been released, was a worker at the office complex.
"If a workplace thinks that a terminated employee may come back and attempt to do harm, then they should notify law enforcement," school resource officer Jessica Davis said.
The second shooting occurred a few hours after the first when a gunman entered the Masontown Borough Municipal Center in Masontown, Pennsylvania and injured four. The suspect in the shooting had a restraining order relating to a case that was to be heard on Wednesday, according to Fayette County District Attorney Richard Bower. The shooting occurred outside the office of District Magistrate Daniel Shimshock.
"To protect high priority targets like that, they could increase security, and make sure they are not placed in areas where they would be overly vulnerable to attack," sophomore Courtney Ledbetter said.
The third shooting occurred on Thursday at a Rite Aid Distribution Center, where a gunwoman killed three and wounded three. The shooter, Snochia Moseley, was a temporary employee who opened fire during work. She fatally shot herself in the head after the shooting. No law enforcement officers fired their weapons during their response to the scene. All those injured are out of surgery, with one in stable condition and two in are in critical condition.
About the Writer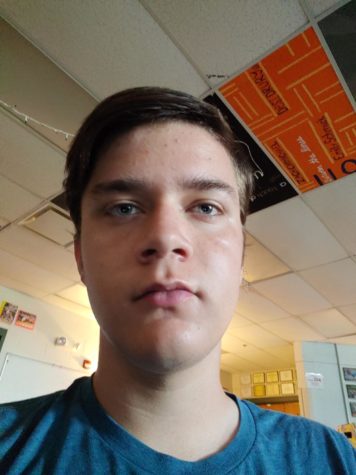 Patrick Kissel, Reporter
Hello, I'm Patrick Kissel. I'm a second year reporter on Wolfs Howl, and I took intro to journalism freshman year. I am a junior at Timberland. Outside...