American Horror Story
The newest season of "American Horror Story" is officially labeled "Apocalypse". This season has been nicknamed "Murder House – Coven Crossover" according to Hollywood.com. The first few episodes have had a handful of the cast reprising their roles from the first and third season.
"My favorite season is Murder House… But, I am not the biggest fan of the idea that Coven is also being included," senior Bailey Stafford said.
Michael from Murder House, was labeled the antichrist, and in this season he is back and an adult. He is also supposedly the reason America is going through the Apocalypse, he brought on the end of the world.  Michael was raised by the human version of Miriam Mead played by Kathy Bates, a devil-worshipping surrogate mother who promised she would always be there for him, even when he left her behind to join the warlocks.
"I am confused on how these actors and actresses can play multiple roles and people be okay with it," Stafford said.
The warlocks put Langdon through a series of tests, only to discover that he could do more than each of the elders. This made three of them gleeful, while only John Henry Moore Jackson was worried and could see the malevolence behind Michael's actions. This is supposedly how Coven comes into play for season eight.
"Coven was my favorite because they built the character traits up instead of throwing the audience straight into the action," junior Bella Jarmen said.
"American Horror Story" plays on FX Wednesday at 10 p.m. It is available to watch on the FX app or stream on Netflix.  
About the Writer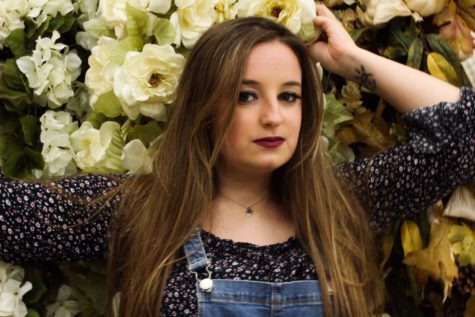 Audrey Whalen, Reporter
Hi, my name is Audrey Whalen, I am a senior at Timberland and this is my second year on the newspaper staff.

I would like to consider myself a social...