George H.W. Bush Dead at 94
George H.W. Bush, the 41st President, whose steady hand and foreign policy vision is considered by many to have led the nation through a period of sweeping global change, has died at the age of 94.
"It is so sad that we lost such a hero. No matter how controversial of a president he was, he was still one of the only presidents still alive," sophomore Seth Chaplin said.
Bush's death at his home in Houston, was announced by his son,  former President George W. Bush, who praised his father as "a man of the highest character." Bush was a son of a senator, celebrated World War II combat pilot, student athlete, Texas oilman, Republican congressman, national party chairman, pioneering diplomat and spy chief.
"We lose iconic people so often. So many people unfortunately pass away, and no matter how controversial they are, they still deserve respect," senior Allison Baltz said.
Bush's death comes after his wife of 73 years, Barbara Bush, passed away on April 17 at 92. On his final day, Bush was asked whether he wanted to go to the hospital. The former president said no, and that he was ready to go and be with Barbara and Robin, a daughter who died of leukemia as a child, according to an article from CNN.com.
"He died a respectable death. Some people do not go to the doctor out of stubbornness, but he did it because he was ready to go. He was miserable, but now he is in a better place," junior Jay Clements said.
He will be buried alongside the former first lady at his presidential library in College Station, Texas.
About the Contributor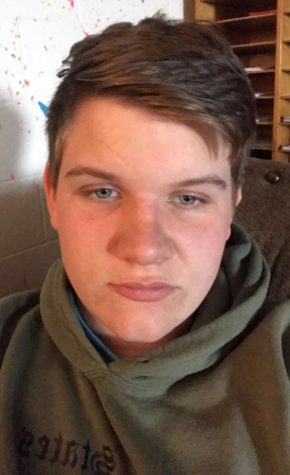 Ryan Fredrick, Reporter
Hey, I'm Ryan Fredrick and I've been on the THS Newspaper Staff for four years. I love music, movies, video games, T.V. and anything that takes me out...