116th Congress Gavels In
The 116th Congress, which was elected during the midterm election on November 6, was sworn in January 3. The new Congress is divided, with the republicans controlling the Senate and the democrats controlling the House of Representatives.
In the House, the democrats will start with 36 more seats than the republicans having a total of 235, while the republicans will start the new congress with 199 seats. One race remains contested in North Carolina's ninth congressional district where the republican candidate Mark Harris' campaign is accused of altering the votes on absentee ballots, or discarding them entirely. Nancy Pelosi was elected speaker by the house, and is soon likely to push a bill to end the government shutdown.
"[Divided control of Congress] might cause deadlock at first, but if they were smart enough to actually be politicians and actually do their jobs, then they should be able to work together," junior Hayden Gooch said.
The Senate remains in republican hands with a net gain of two seats by republicans. The democrats, including the two independents who are part of the democratic caucus will hold 47 seats, while republicans hold 53 seats. No seats are still contested in the senate. Party leadership will not change, with senator Chuck Schumer continuing as minority leader, and senator Mitch McConnell continuing as majority leader. Senator Dick Durbin and senator John Thune will continue to be the minority and majority whips respectively.
"The more liberal wing of the democratic party as a totally different agenda than even the moderate (much less the conservative) Republicans in the Senate.  And, of course, with Trump in the White House with veto power I seriously doubt anything of significance will happen over the next two years," US history teacher Michael Kaiman said.
Missouri's congressional delegation has changed little. The first and fifth congressional districts remain democratic, and the remaining six are republican. Representative Blaine Luetkemeyer will continue to represent the third congressional district, which includes Wentzville, in the House which he has held since 2013. Luetkemeyer represented the ninth congressional district from 2009 to 2013 prior to redistricting. In the Senate, senator Claire McCaskill lost her reelection bid against Missouri attorney general Josh Hawley, who will be the new junior senator from Missouri.
About the Writer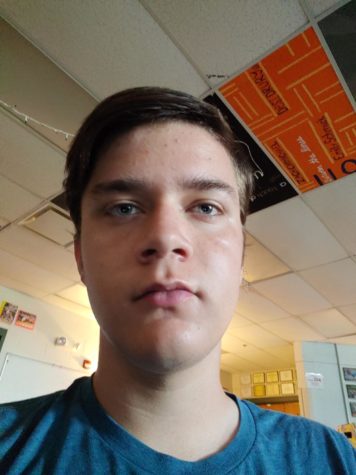 Patrick Kissel, Reporter
Hello, I'm Patrick Kissel. I'm a second year reporter on Wolfs Howl, and I took intro to journalism freshman year. I am a junior at Timberland. Outside...