Is Over Celebration a Good Thing for Baseball?
Hang on for a minute...we're trying to find some more stories you might like.
Almost no one complains when a wide receiver hypes himself up after a touchdown, but in baseball, some fans absolutely lose it if a player hypes himself up after a nice defensive play or a home run, so, is boasting really a bad thing for baseball?
First, the types of celebrations in football and baseball are very different. Some football teams have coordinated team dances in the end zone after a touchdown, and fans rarely bat an eye. For baseball, bat flips are common, and no one does them better than Reds outfielder Yasiel Puig. Yet, Puig is seen as cocky and overconfident because he has fun with the game, and likes to celebrate his home runs.
Late infielder Luis Valbuena acted the same, bat flipping on every hit. When asked about it through by Angels beat writers, Valbuena kept it simple saying he loves the game so much, and he likes to show it.
This keeps baseball exciting and interesting. The better celebrations a player can come up with the more exciting a late game home run becomes. For example, recently in the Dominican winter league, Twins catcher Willians Astudillo hit a walkoff home run, and kneeled in the batter's box with this hands around his bat watching the ball go. He followed this up jumping the whole way to first base. It keeps the game light and fun for everyone involved, and should be encouraged.
However, these celebrations can really turn into something unpleasant. For example, in 2017, Puig hit a homerun against the Cleveland Indians in Cleveland, and while rounding first, he made a hand gesture towards fans in the right field bleachers who booed him. There is a clear line between fun and offensive, and Puig definitely crossed it in this situation. Another example was the same season, during the World Series. Yuli Gurriel hit a home run off of Yu Darvish, and made a racist gesture him.
Celebration is very good, but players need to keep it fun, and not offensive so fans can really see that it is a good, harmless thing for the sport.
While baseball has not done anything outlawing celebration, the fans that are against it should definitely embrace it and really look at how much fun it makes the game, and how much fun the players are having doing it.
About the Writer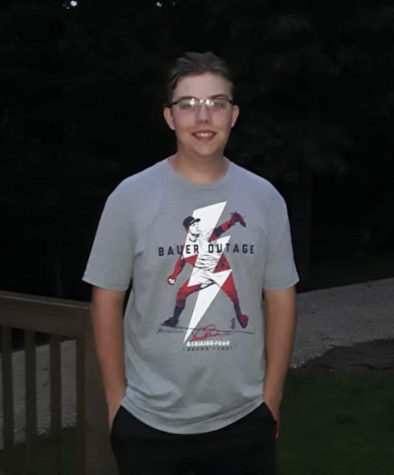 Josh Calloni, Reporter
I'm Josh Calloni, and I'm a senior.

I like baseball and that is probably the most important thing anyone needs to know about me. My favorite players...