Former Michigan Rep. John Dingell Dies
Former Michigan rep. John Dingell passed away on Thursday. Dingell, who is the longest serving member of congress in U.S. history and a former dean of the house of representatives, died after a battle with cancer.
Dingell was first elected to the house of representatives in 1955, and throughout his 59 year tenure in congress, he represented Michigan's 15th, 16th and 12th congressional districts. He also served as a ranking member on the House Energy and Commerce Committee from 1995 to 2007, and as chairman from 2007 to 2009. Dingell was also the dean of the house of representatives from 1995 to 2015.
"I think his lasting legacy will be his dedication to public service. Fifty nine years in public office, people obviously trusted him. They believed that his leadership would lead them into the future," special education teacher Sam Timpe said.
As a member of the house of representatives, Dingell was a very punctual member. During his 59 years as a representative, he would attend 21,000 roll call votes. Further, he would serve in the role of speaker pro tempore at times in the absence of the speaker. In order to serve for 59 years, he had to win over 30 elections. His seat now has been occupied by his wife, Michigan rep. Debbie Dingell since his retirement in 2015.
"He is seen as being one of those leaders that was not corrupt, that was not taking kickbacks. He was very well respected," Timpe said.
As chairman of the House Energy and Commerce Committee, Dingell regularly probed the executive branch, exposing numerous corruption scandals. One such revelation was a lavish spending by the Pentagon on $600 toilet seats. He also wanted to investigate numerous controversies surrounding the administration of president George Bush.
"He was a lion of the United States Congress and a loving son, father, husband, grandfather, and friend," Debbie Dingell said in a statement.
Dingell also helped pass numerous pieces of legislation, and helped support numerous policy positions of the 11 presidents who held the presidency during his tenure. He supported most civil rights legislation, and also regularly proposed legislation creating a national health service to provide government healthcare, carrying on the practice from his father held held the seat before him.
"With medicare, we go through administrations where people will push to back off some of our domestic welfare type programs, and healthcare is one of those, and having someone who is willing to push a cause like that even in years when we want to make big cuts … is important," Timpe said.
He initially supported the Vietnam War, though opposed the war in its later years. On healthcare, Dingell supported president Bill Clinton's managed-care healthcare proposal, and would regularly propose legislation to create a national health insurance system in the U.S. He also presided over the session where medicare was first passed, a moment he cherished and celebrated the fiftieth anniversary of in 2015.
"I think he is probably one of the reasons why medicare has stayed … There have been movements to back off of certain kinds of those things, but we know for a fact that those programs matter … and this is his line in the sand, and this is one of those causes he truly believed in, that he was going to keep it in the public eye," Timpe said.
Dingel was also a member of the board of the National Rifle Association, and strongly opposed firearm regulation. Dingell helped make firearms exempt from the Consumer Product Safety Act so the Consumer Product Safety Commission could not recall defective firearms, and made a point of balancing clean air regulations with protecting manufacturing jobs.
About the Writer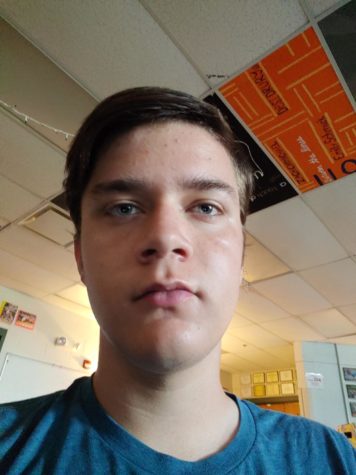 Patrick Kissel, Reporter
Hello, I'm Patrick Kissel. I'm a second year reporter on Wolfs Howl, and I took intro to journalism freshman year. I am a junior at Timberland. Outside...