Child's Play Reboot
The trailer for the "Child's Play" remake has arrived. "Child's Play", which was created by Don Mancini, kicked off in 1988 and revolves around Chucky, a seemingly harmless Good Guys doll that secretly contains the soul of a serial killer, Charles Lee Ray. Chucky, throughout the series is trying to input his soul into Andy Barclay.
"I loved the original and,[think] this one not having the original guys voice is just going to be awful. Chucky won't sound like himself, and it will just be off," senior Kaylee Mayes said.
Brad Dourif played both Charles Ray and Chucky in the original Child's Play, and has lent his voice to the latter in every movie released since. While the first movie was a mostly straight-faced horror film, the franchise has evolved into more of a horror-comedy over time, especially after Mancini, who's written every Chucky movie so far, took over directing with 2004's Seed of Chucky. Mancini is currently developing a "Child's Play" TV series, Chucky,  for Syfy, with Dourif expected to reprise his voice role yet again. Neither Mancini or Dourif are involved with the remake, which only just revved up its marketing machine this past week, according to EntertainmentWeekly.com
"I of course am going to see this movie, since I own and have watched all of the other moves countless times. I just hope this one is not horrible," junior Mary Johnson said.
Unlike the viral teaser, the "Child's Play" trailer offers some fleeting glimpses of the murderous Buddi doll. It also introduces the movie's human characters, which includes Aubrey Plaza, as Karen Barclay, a single mother who buys the doll for her son Andy, played by Gabriel Bateman. Brian Tyree Henry shows up here as Mike Norris, a detective investigating a string of mysterious homicides that leads him back to the Buddi toyline. As for Buddi himself, the doll looked similar to Chucky in the first look image released last year, but is being reimagined for the remake as a combination of practical and digital effects.
"The doll looks creepy. It is definitely creepier than the original, but it is just too creepy. Chucky was one of those moves that was a slasher and had some jump scares, but overall made people laugh with the one liners. I hope the new director does not forget all of that," Mayes said.
The movie is set to come out July.
About the Writer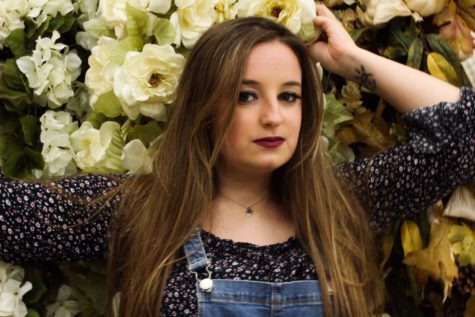 Audrey Whalen, Reporter
Hi, my name is Audrey Whalen, I am a senior at Timberland and this is my second year on the newspaper staff.

I would like to consider myself a social...