Luke Perry Passes Away
Luke Perry died from an ischemic cerebrovascular accident, more commonly known as a stroke, according to his death certificate, which Us Weekly obtained on, March 13, according to USAmagazine.com.
"He was the greatest father to Archie, that really brought him into the kids lifes and branch out his fan base." senior Sam Costin
The document also included that Perry's body was transported to Dickson, Tennessee, where he was buried on Monday, March 11. He had a farm in the area and lived there part-time. The 52-year-old suffered a massive stroke at his home in the Sherman Oaks neighborhood on February 27. He was rushed to a nearby hospital via ambulance, where he remained until his death on March 4, according to TMZ.com.
"His death was so sad. It seemed like it shook the whole world, I know it shook those who have grown up watching him in "90210," and it shook his "Riverdale" fan base too," sophomore Kendra Atkin said.
The producers of "Riverdale" released that at the end of every episode there will be a tribute to Perry. Nobody has commented on how the producers plan on continuing the show without Archie's dad.
"I hope they do not just kill him off. That would be tacky, since he is no longer alive. Killing a character off is usually what happens when someone is fired from the show, not dying in mid season. The producers could simply just keep referencing him without needing him on screen. I also hope "Riverdale" does not replace him. It would be strange to see a new character play Archie's dad," Costin said.
About the Writer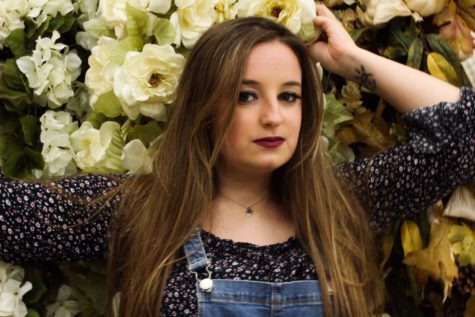 Audrey Whalen, Reporter
Hi, my name is Audrey Whalen, I am a senior at Timberland and this is my second year on the newspaper staff.

I would like to consider myself a social...