Toy Story 4: A Preview
At Disney's CinemaCon presentation, on Orlando, producer Jonas Rivera revealed that the Pixar sequel would see Tom Hanks' Woody "questioning everything, maybe even his own purpose."  The film opens "nine years ago," when Woody was still Andy's toy. He successfully spearheads a rescue mission for a toy lost outside in the rain, but the adventure comes to a bittersweet end when he discovers Bo Peep (Annie Potts) is being given away.
"Bo Peep was never a major character in the moves, she was just known and seen as Woody's sort of love interest. Giving her a new plot will really add her into the mix of action Buzz and Woody usually have," sophomore Kayla Brown said.
Woody tries to save Bo, but she declines. "It's time for the next kid," she tells him, and Woody lets her go. A montage catches viewers back up to the present, where Woody, at the end of "Toy Story 3", is now Bonnie's toy. Except Bonnie does not actually seem all that interested in playing with him. She keeps leaving him in the closet while she brings out other toys like Dolly (Bonnie Hunt), Jessie (Joan Cusack) and Buzz (Tim Allen).
"I never understood why Andy gave the toys to Bonnie, she does not seem like she would play with them like Andy did and leaving Woody in a closet on the floor is a crime," senior Katie Akers said.
"Toy Story 4" is set to open in June, along with of other movies by Disney this spring and summer. Like "Aladdin", "Lion King" and Dumbo".
About the Writer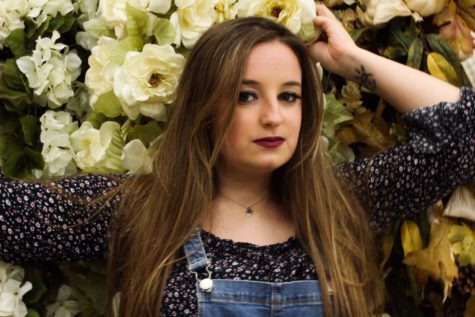 Audrey Whalen, Reporter
Hi, my name is Audrey Whalen, I am a senior at Timberland and this is my second year on the newspaper staff.

I would like to consider myself a social...