Stranger Things 3: A Preview
Things are about to get stranger in the city of Hawkins as a new season comes nearly two years after "Stranger Things 2", but the long wait will likely be worth it, as Netflix's VP of original content Cindy Holland told Deadline that "more special effects" and a higher production value contributed to the lengthy gap between seasons.
"I love this show, and I can not wait for this new season. The fact we had to wait so long was heartbreaking. But I understand why the producers chose to do it," sophomore Mitchell Steele said.
Netflix shared the official poster of the  third season, featuring the foreboding phrase, "One summer can change everything," and a graphic of the young cast watching fireworks explode over what looks like a local fair. This is "Stranger Things", though, Millie Bobby Brown's Eleven looks terrified, even as she holds her sweetheart Mike's hand, as some sort of darkness continues to encroach on their quaint Indiana town.
"I can not wait to see how Mike and Eleven"s relationship plays out. They are so cute and might be a little too young to be in love but it is a TV show after all," freshman Tinley Jones said.
The full-length trailer for "Stranger Things 3" dropped in late March following the release of a foreboding teaser. It starts out as a sunshiny glimpse into summertime in Hawkins (county fairs, hanging by the pool, galavanting through fields). A look at the core AV Club plus Eleven plus Sadie gang declaring they're "not kids anymore" and moving into the frightening, uncharted territory of adolescence. And, of course, that's not the only thing haunting the kid's, the Upside Down still has yet to cease to exist.
"Season 3 looks just as nostalgic, and even more cinematic. The special effects for this season look fantastic and it truly shows the use of technology," Steele said.
The show premieres on Netflix's streaming app; July 4.
About the Writer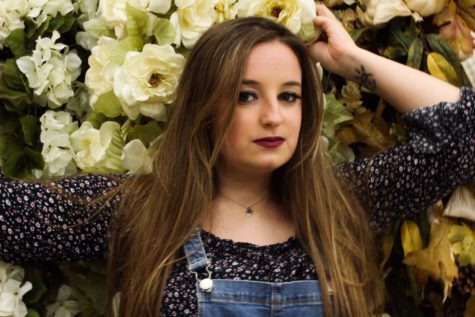 Audrey Whalen, Reporter
Hi, my name is Audrey Whalen, I am a senior at Timberland and this is my second year on the newspaper staff.

I would like to consider myself a social...