Impossible Nation
Burger King will begin to offer meatless burgers nationwide.
After the "Impossible Burgers" huge success in St. Louis, Burger King has decided to take them nationwide.
Four weeks after starting a trail for the plant-based burger, the fast food chain announced Monday it intends "to quickly test in additional markets with the intention of nationwide distribution by end of year," according to USAToday.com.
"Being a vegetarian it gives me the taste of eating burgers without killing animals. I love the burger and I am so excited that they [Burger King] are taking it worldwide," senior Haley Gray said.
The additional test markets and timeline were not immediately available, but the plant-based Whopper developed by Silicon Valley-based Impossible Foods continues to be available at 59 Burger King restaurants in and around St. Louis.
"It is great not needing to go to two separate places, since I am the only one in my family that does not eat meat. We can all get our food at one place and it rocks," senior Abby Sweeney said.
Burger King isn't alone in adding vegan and meatless options. QDOBA Mexican Eats is adding plant-based Impossible to its more than 730 restaurants nationwide after "a successful product test in Michigan," according to USAToday.com.
"I think all places should start offering these types of options, it will bring a lot more money now that being a vegan is so mainstream," Gray said.
About the Writer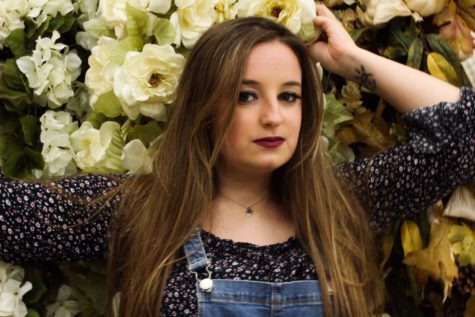 Audrey Whalen, Reporter
Hi, my name is Audrey Whalen, I am a senior at Timberland and this is my second year on the newspaper staff.

I would like to consider myself a social...