James Charles Tour
In less than five years, he has accumulated 16 million Youtube subscribers. Whether it is him quoting "sister" on his channel or creating his own make-up palette, the influencer has made waves in the industry.
In a recent video on his channel, James Charles announced he will be going on a 24-city tour across the United States through late June and July, including places like Boston, Miami, Chicago and Newark.  The video quickly hit the top of the YouTube trending page and has over eight million views since it was posted, according to Youtube.com.
"He has been working on this for two years and I paid less for One Direction tickets, who are no offense to anyone who likes James, way more popular. I sat front row and it costs $350. No way am I paying $364 for maybe front row tickets," senior Savannah Gaast said.
Charles' fan base, which he calls "Sisters" are devoted to his brand. He collaborated with make-up company Morphe to sell his makeup palettes, which quickly became one of the most successful and highly sought-after beauty products released by an influencer.
"I loved the "Sister Pallet, the colors were so pigmented and it was most definitely worth the $40. This pallet has no many colors that I really only need one pallet. There are neutral colors, bold colors, and bright colors, what other pallets have all of those in one? None," senior Katie Akers said.  
In order to promote the product, Charles flew traveled the world for a series of mall appearances. At a Morphe store opening in Toronto, over 10,000 "Sisters" showed up to the ribbon cutting ceremony, blowing the minds of many in traditional media and advertising who don't understand the space, according to InfluencerNews.com.
"I love James' content but he is just another beauty youtuber. He doesn't do anything entertainment wise so why is he acting like he's Justin Bieber?" senior Savannah Gaast said.
Charles recently found himself in quite the scandal due to tickets being way over priced, for general admission, aka nose bleeds, it was $278 and for VIP it was $965.
"He has always said he wants to be affordable for his fans, if this is affordable to him we need to talk. His pallet was priced amazingly, only $40 for 36 colors is not bad at all and for it being so reasonable everyone and their mother bought it. There no way me, a girl who is getting ready to have to pay for college working a minimum wage job can afford this. Mommy and Daddy won't pay for it either", senior Kaylee Mayes said.
The "Sisters Tour" will feature a 90 to 100 minute show, with general admission tickets selling for $59. VIP packages are available ranging from $100 to $500, with the higher end offering a meet and greet with Charles and a "premium goodie bag." The $500 option will be "extremely limited" according to Charles and may not be available at every venue. After his initial announcement in a video, fans were quick to question why the prices of tickets were that high. In follow-up tweets, Charles clarified that it is "very expensive to drive across the country with an entire team of tour staff."
James is coming to the Fabulous Fox Theater July 14 and tickets are on sale now.
About the Writer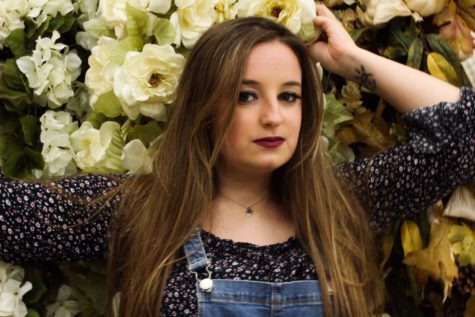 Audrey Whalen, Reporter
Hi, my name is Audrey Whalen, I am a senior at Timberland and this is my second year on the newspaper staff.

I would like to consider myself a social...