Study Finds Missouri Has Third Worst Drug Problem in the Country
A recent study conducted by the personal finance website WalletHub that compared all 50 states and the District of Columbia using 22 key metrics indicates that Missouri has one of the worst drug problems in the country.
The study shows Missouri having some of the highest scores in numerous of the metrics, including having more drug arrests than any other state in the country and the 17th highest number of citizens per capita currently going through rehabilitation or suffering from drug related health concerns. The District of Columbia scored the highest for drug problems, with Montana scoring the lowest. Michigan was directly above Missouri in second.
"It's really bad that our state ranked so high for drug problems. I think there needs to be something done to help solve that issue," sophomore Courtney Ledbetter said.
Missouri is also the only state to not have a statewide monitor for prescription drugs. Over the past decade, efforts have occurred to establish such a program in the state and passed the House of Representatives, but such legislation has died numerous times in the state Senate.
"We really need to do something about the opioid crisis. It's getting out of control and if Missouri doesn't do something to stop it then it will have even more catastrophic consequences," sophomore Clayton Herbst said.
A piece of legislation has been proposed again in the legislature, set to come to the senate floor this week, sponsored by state Senator Tony Luetkemeyer, who occupies the seat that was previously held by the chief opponent of such a program, state Senator Rob Schaaf. The legislation still faces significant opposition in the senate, and republicans have refused an attempted compromise to pass the legislation in exchange for further cuts to state income taxes.
About the Writer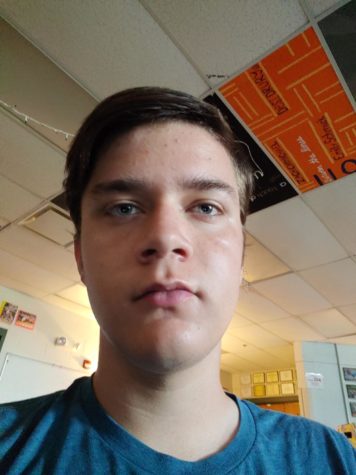 Patrick Kissel, Reporter
Hello, I'm Patrick Kissel. I'm a second year reporter on Wolfs Howl, and I took intro to journalism freshman year. I am a junior at Timberland. Outside...