Cardinals Drop Series to the Texas Rangers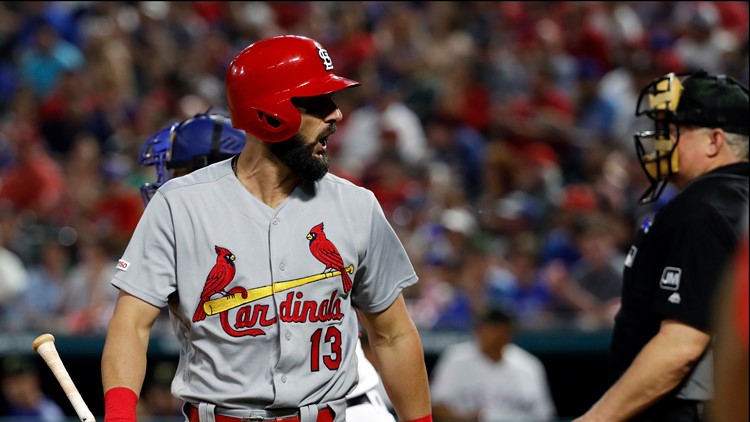 Joshua Calloni, Reporter
May 23, 2019
The Cardinals lost to the Rangers in a three game set this weekend, meaning that the team has dropped 13 of their last 16 games.
The team begun the series Friday night sending Miles Mikolas to the mound against Adrian Sampson, who came into the game in the second due to the opener strategy. The Rangers got to Mikolas, a former Ranger in his own, for seven runs in the second inning. This was highlighted by Rougned Odor, who hit a three run shot. The seven runs were all that Texas scored. The Cardinals got three runs back on a Harrison Bader home run, and the bullpen held the Rangers after the second to no runs, striking out 11.
The Cardinals bounced back Saturday's game, winning 8-2. The offense was led by an offensive charge by Paul DeJong, who drove in four of the teams eight runs. Dakoda Hudson pitched six strong innings, the longest of his career. Hudson allowed two runs, RBI's coming from Isiah Kiner-Falefa and Odor. From there, the Cardinals bullpen held on to the 8-2 score and tied the series at two going into the rubber match game.
The rubber match game was started by Jack Flaherty and Drew Smyly. The Cardinals made Smyly pitch 41 pitches in the first inning, and charging him for two runs. The Rangers immediately got back a run off of Flaherty, when Shin-Soo Choo hit a long solo shot to right field to lead off the game. The game stayed in a stalemate until the fourth when Hunter Pence drove in Logan Forsythe on a line drive double. The game remained tied at two until the eighth when Danny Santana drove a solo home run over the seats in left center field off of Andrew Miller. The Rangers brought closer Chris Martin in the game in the 9th inning, but was turned away from the save when Dexter Fowler launched a home run into the second deck in right field. The Cardinals scored one more on a sacrifice fly, but ultimately, lost the game the same way, by a final score of 5-4.
Tonight, the Cardinals start another interleague matchup series. The Kansas City Royals are in town for two games, and Homer Bailey and Michael Wacha will go at it at 7:15 tonight.