THS Freshman Football Team
The Timberland High School freshman football team won their game Monday evening, 22-16. They played Fort Zumwalt South High School. 
Freshman AJ Raines is the quarterback for the 2019 season.
"We had a really good defense, and we just worked together really well," Raines said.
Raines made two-runs and scored a touchdown.
Freshman Sam Mortimore is a running back and outside linebacker. 
"I feel like I build the team up well and help everybody. I [try to] boost people's confidence when we were down as a team," Mortimore said.
Freshman Nathan Martin said the team did well as a whole, and he was successful as a player.
"I personally did really well with blocking; I didn't really arm pull," Martin said.
This is the third win this season for the freshmen team, coached by special education teacher Chris Cordonier this season.
"In the fourth quarter, when we were down, we found it in our hearts to push through and win the game," Mortimore said.
The upcoming games are:
THS vs FZW: September 27
Freshman THS vs FZW: September 20
THS vs LHS: October 4 (This is the homecoming game.)
About the Writer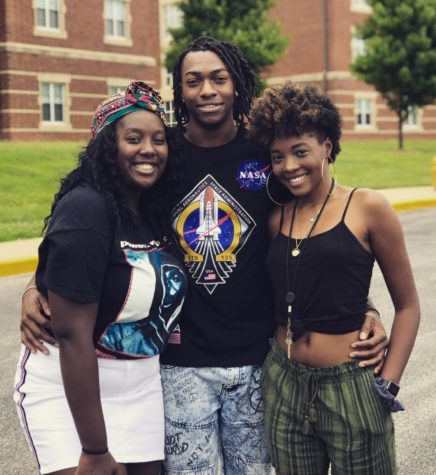 Tayonna Henderson, Reporter
I'm Tayonna, and I'm the one on the left in this picture. This is my first year on the online news staff. I've been taking photos for the last five years,...