Pulp Diction: Samuel L. Jackson's Voice Coming to Amazon Alexa
Have you ever thought, "it would be nice if Samuel Jackson's voice would come out of my Amazon Alexa?" Soon, it will be a possibility.  For just 99 cents, Jackson can be the voice that responds to requests on Alexa. 
This is just one of several new bells and whistles offered by Amazon in the new-look Alexa, according to an article from CNN.
"Samuel Jackson is one of my favorite actors. I'm so glad I'm going to be able to ask him what the weather is, tell me a joke or remind me when I need to go grocery shopping," senior Emma Hayden said. 
But Jackson wouldn't be who he is if he weren't a little explicit, right? Don't worry. Amazon is leaning into the actor's essence. That's probably why this new feature is rated mature. Users can choose whether or not they would like Jackson to use explicit language, according to USA Today.
"For only 99 cents this is a steal. It would be so cool to wake up to Jackson's monologue in 'Pulp Fiction' or his iconic speech in 'Snakes on a Plane,'" junior Eriana Frank said. 
Jackson will tell jokes, sing happy birthday, announce the weather, set timers and alarms, play music and more. Users can also learn more about him "by asking about his interests and career," according to Amazon.
"I'm glad Amazon is still supporting their product with fun features. Normally after such a long time, companies will give up supporting their product, but it seems like Amazon is committed," senior Josh Bentley said. 
There will be both an explicit version and a clean version when the feature launches later this year.  After the introductory period, the price of this Alexa "skill" will be $4.99, according to the product page.
About the Writer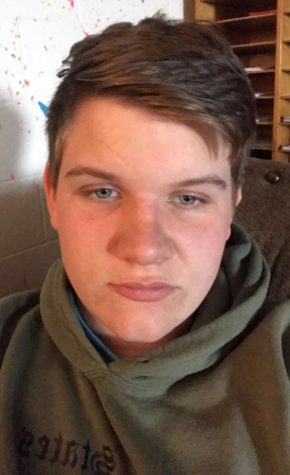 Ryan Fredrick, Reporter
Hey, I'm Ryan Fredrick and I've been on the THS Newspaper Staff for four years. I love music, movies, video games, T.V. and anything that takes me out...